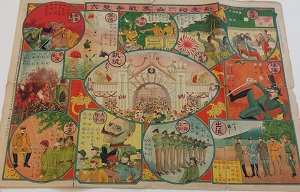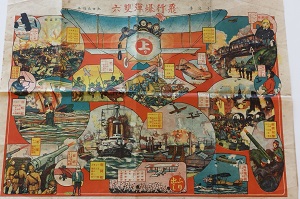 The exhibit "World Perspectives on the Great War" in the Thompson Library Exhibit Gallery (first floor) includes cases highlighting selected materials from the Libraries' Area Studies collections. The exhibit is open through September 7th.
The Japan case presents two original WWI-era Japanese games (双六), along with board game reproductions of them that are set up for interactive play on a table in the exhibit area.
Come by to play these games and experience that era!
Related links: