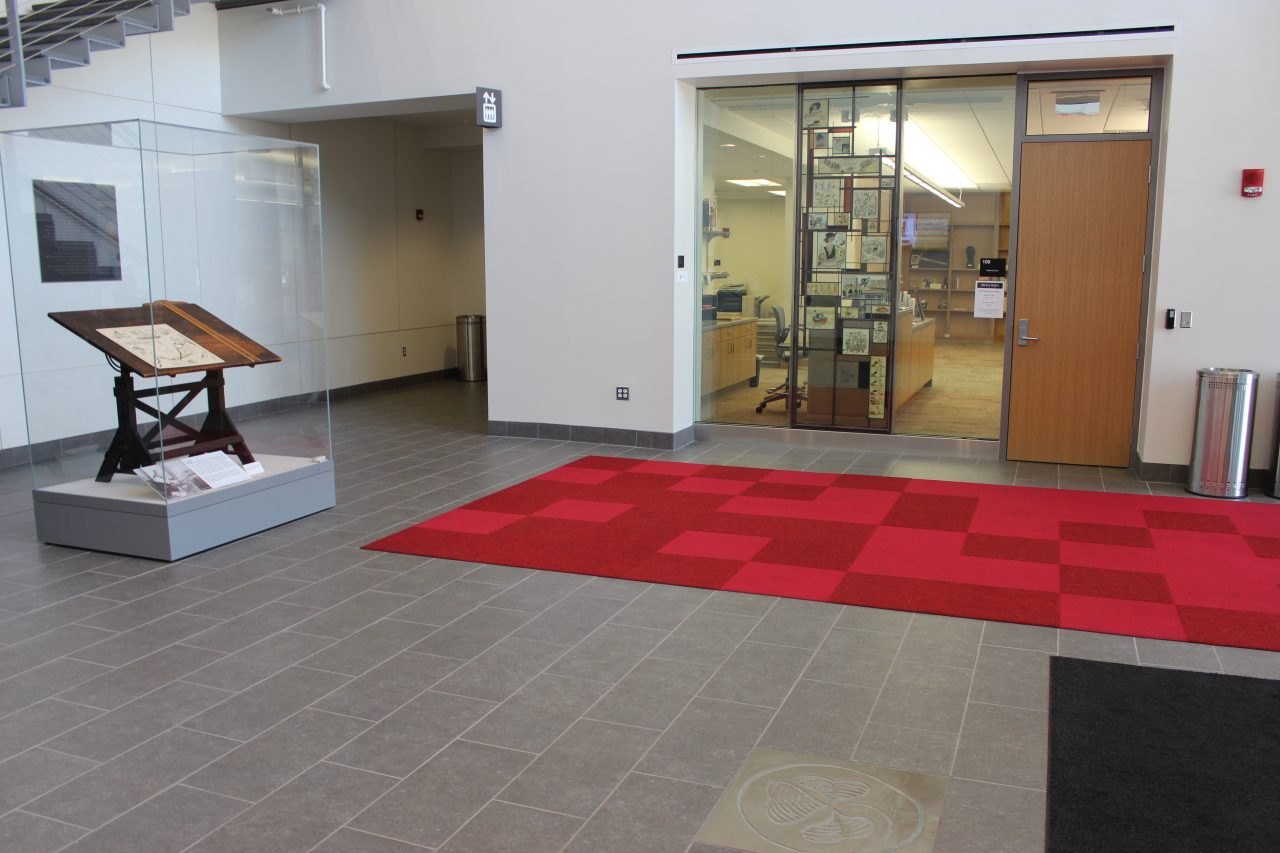 We're back!
We are happy to announce the Billy Ireland Cartoon Library & Museum reading room and galleries will reopen to the public in the coming weeks. Due to COVID-19, new protocols have been put in place to ensure the safety of our staff and guests.
On August 25, the Lucy Shelton Caswell Reading Room will reopen for research by appointment. Appointments may be available Monday-Friday from 10 a.m.-12 p.m. and 1:30-3:30 pm. See Visiting the Library Reading Room for details on making an appointment.
On September 3, the Museum Galleries will reopen with abbreviated dates and hours. In order to limit capacity and ensure social distancing, reservations are now required. To book a free ticket for you and up to 4 guests, visit our EventBrite page. The galleries will reopen with two temporary exhibits: Ladies First: A Century of Women's Innovations in Comics and Cartoon Art and Making Faces: Portraits by John Kascht, which we currently plan to have on display through November 29. Also on display is Treasures from the Collections of the Billy Ireland Cartoon Library & Museum and a special selection of Bill Watterson's Calvin and Hobbes.
Please note that face masks are required in both indoor and outdoor settings on Ohio State's campus. To learn more about Ohio State's safe and healthy guidelines, click here.
We can't wait to see you again!