The Cartoon Library relocation into Sullivant Hall is now officially complete!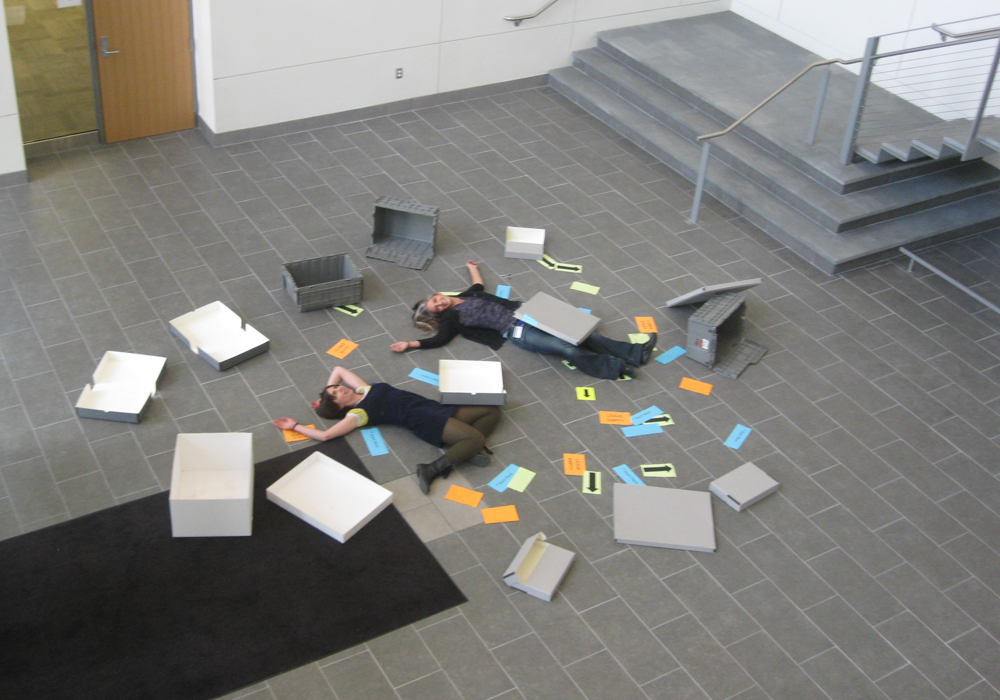 Hello again, old friends! After a busy summer of busting out our move, we are thrilled to be reporting from our new home where we're setting up our collections, settling into our new offices, and showing off a little more upper-arm strength than we had before it all began.
This week marks the Cartoon Library's very first week in our new home, and we'll be preparing  to officially open to the public on Monday, September 16th. Patrons will be able to visit the reading room and access the collections after this date, while we continue to work on our inaugural exhibits which will debut for the Grand Opening Festival in November.
We can't begin this post without a shout out of thanks to the companies we worked side by side with over the past month during the long days of the move: Andrews, who transferred all of our office materials, Carney McNicholas, who carefully moved our precious collections, and Patterson Pope, who built our dazzling new shelving in Sullivant Hall. Additional thank yous are due for their willingness to star in some of the photos below, and for treating our comics and cartoons like their own.
Before we get to the real eye-candy images of our new home, for your viewing enjoyment below is just a small sampling of how to move a Cartoon Library:
The bulk of our collection was moved via book carts, bins, and on dollies. Shelf-by-shelf, keeping close attention to call numbers, millions of materials were packed onto the book carts, wrapped in plastic for protection, loaded onto the moving trucks, and brought over to our loading dock at Sullivant Hall.
Flat files packed with original artwork were hand-lifted, wrapped, and transferred on dollies, collection boxes made their way over in bins, and merchandise and decorations were all cocooned in plastic for their journey.

The move continued as such for weeks, gradually shifting to one of our offsite storage facilities that we were able to consolidate into Sullivant Hall as well. As our old home progressively emptied out before our eyes, the new one emerged.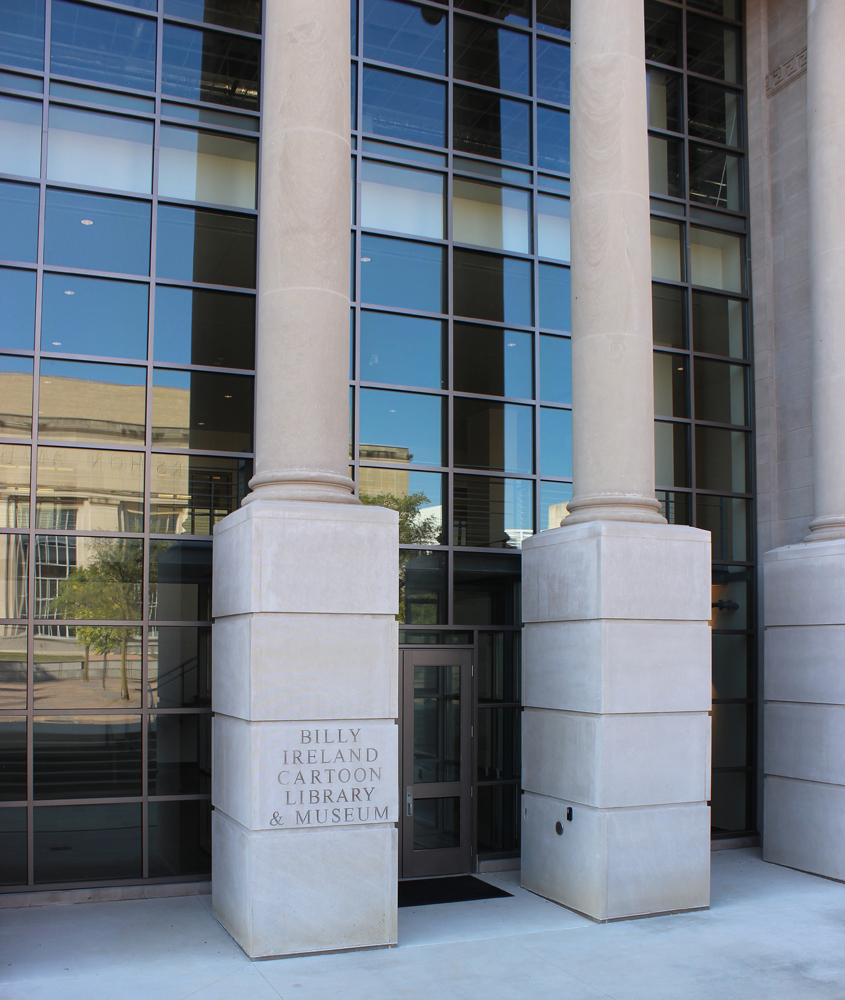 We're still in the process of setting up for the opening of our reading room, and there is much to be done before our big party in November, but here is a tiny sneak preview of the new home of The Billy Ireland Cartoon Library & Museum to whet your appetite:
Step into our lobby on Monday, or peruse the reference section of our reading room as we begin to fill the shelves…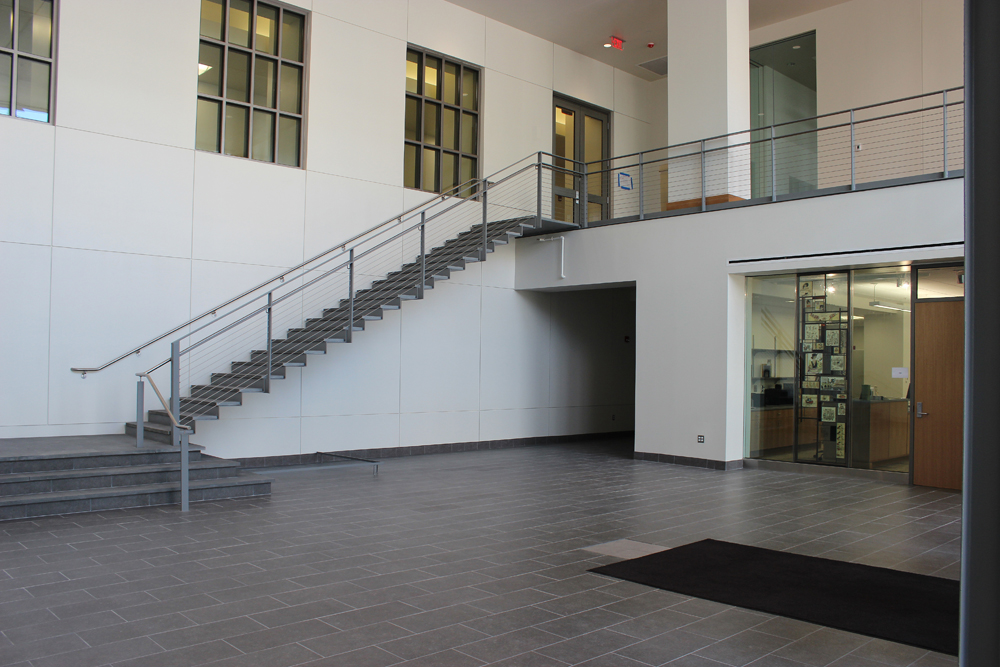 …stay tuned for many more to come, as we continue to set up our new home!
We will be attending Small Press Expo in Bethesda, Maryland this weekend, so if you are planning to be there please say hello! The year marks the one year anniversary of the Dylan Williams Collection, so we'll be collecting mini comics donations, and spreading the word about our new facility and Grand Opening Festival of Cartoon Art.
For more information, contact mcgurk.17@osu.edu