Morrie Brickman and Me
by Michael Patton
Bio: Michael Patton is an Actuarial Science major graduating this year. He's been formally working at the Billy Ireland Cartoon Library & Museum throughout his four years at Ohio State, working in the reading room and in the stacks. He also did some volunteer work in high school during his summers.
Comics aficionados would most likely know Morrie Brickman from his work on the small society, the witty editorial cartoon he wrote from 1966 to 1984. I, on the other hand, had an unorthodox first introduction to his work in the stacks of the Billy Ireland Cartoon Library & Museum: When sorting through materials, I found a screenplay draft for a stage play called Coming of Age written by a Morrie Brickman. Intrigued, I looked up the author and his work. As I discovered, after he finished his cartooning career, he wrote the play I'd found. Much like small society, it was based on his own life, except that it focused on his experiences in retirement. His play would ultimately not be produced, and he died in 1994. It was a sad story until I found an article from OSU's student newspaper The Lantern published in 2003 titled "Artist, Playwright Exhibited" that described OSU's Cartoon Research Library (known today as the Billy Ireland) exhibiting Brickman's work on the small society that Saturday, October 25. But more importantly, at 2 p.m, they were to perform a live reading of Coming of Age—the first time it would be experienced publicly.
Apart from warming my heart and instilling in me a sense of pride in my place of work, this 2003 event that happened when I would have been six years old has prompted me to think about how important it is to "be a friend" to creatives and to support the work they put a part of themselves into when it might otherwise remain unshared. As someone with friends who love to draw and write about fun characters and stories (and someone who does that myself), I feel it is my duty to encourage them to continue creating and iterating on their ideas. I think most everyone who gets into cartooning will do it for themselves because it is something they love, but they're most rewarded when their work puts a smile on someone else's face. While Brickman was unfortunately no longer with us for the reading of his play, I have no doubt that Coming of Age was a pleasant experience for those present, and that if he were there, he would have been elated.
Inspired by the library's support of Brickman, I recently decided to do something similar with my friends, organizing a club where we write short pieces, share them, and read them out loud together over a group voice call. This way, even if they never get to share their pieces with a wide audience of readers or viewers or moviegoers or what have you, they at least have a group of people that they know will read it and enjoy it. If there are any writers out there reading this post, I encourage you to share your work with those close to you.
This reading of Brickman's unperformed play has also reminded me quite a bit of an experience of my own with a creative's vision left unfulfilled: In 2005, my mom's mother passed away when I was only seven years old. I wasn't fully aware of this at the time, but my grandma loved to write. From my first semester at OSU, I've been reigniting my own creative side in cartooning and prose writing, as well as learning the language of film and comics. As I've done this, my mom has given me my grandma's writing books such as Oakley Hall's The Art and Craft of Novel Writing among others. Many of these books have her yellow highlighter marks and margin notes, and it's as if, through them, grandma is speaking to me, a fellow aspiring author. While on a walk with my mom recently, I learned that grandma's dying wish to her was to publish her manuscript—a historical fiction novel called Philippa's Gold that was set in San Francisco during the gold rush period. Unfortunately, publishers passed on the novel because grandma would have been a first-time author who couldn't publish any further work. Mom instead chose to self-publish Philippa's Gold and distribute it at grandma's funeral. After learning of this, I realized that Brickman's previously unperformed play became more personal to me. I recall looking through it and seeing very charming handwritten notes in the over-100-page screenplay. In my brief time with it, I could easily feel the passion he had for his play, and in hindsight it reminded me of grandma.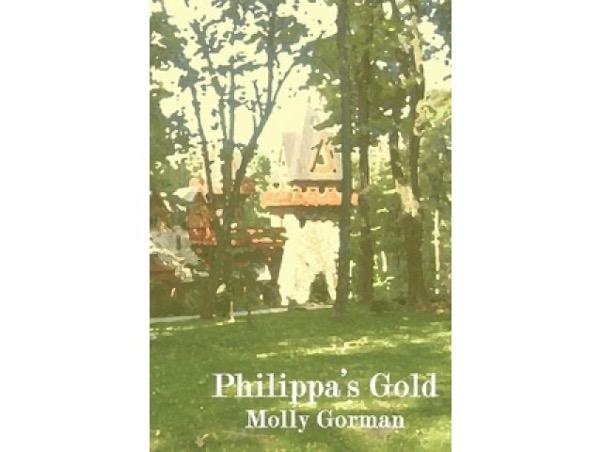 The unfortunate reality of doing creative work is that passion alone isn't always enough to ensure a vision reaches the rest of the world, as with Coming of Age and Philippa's Gold. But while that would be nice, I don't know if either Brickman or my grandmother needed the world to see their art. I can't ask either of them personally, but I know that my goal as a writer and artist isn't necessarily to reach the world, and I'm happy enough to share my work with my friends and family. The lesson I've taken away from this is that if I expect to share my work, I should be not just willing, but happy to read what friends or even strangers present to me. And more importantly than read it, I want to tell them what I think and let them know that the piece they've poured their heart into is valid. Because for creators who can't share their work with the world, you who engage with it have effectively become their world. I would like to believe that Morrie Brickman's friends and family let him know how they felt about his play before he passed and am happy to see that the Cartoon Library was able to give it some posthumous validation.
Coming of Age, Morrie Brickman's play, can be read in the Billy Ireland Cartoon Library and Museum reading room. If you'd like to request this play, check out our handy Materials Request Form Guide and send us an email at cartoons@osu.edu.