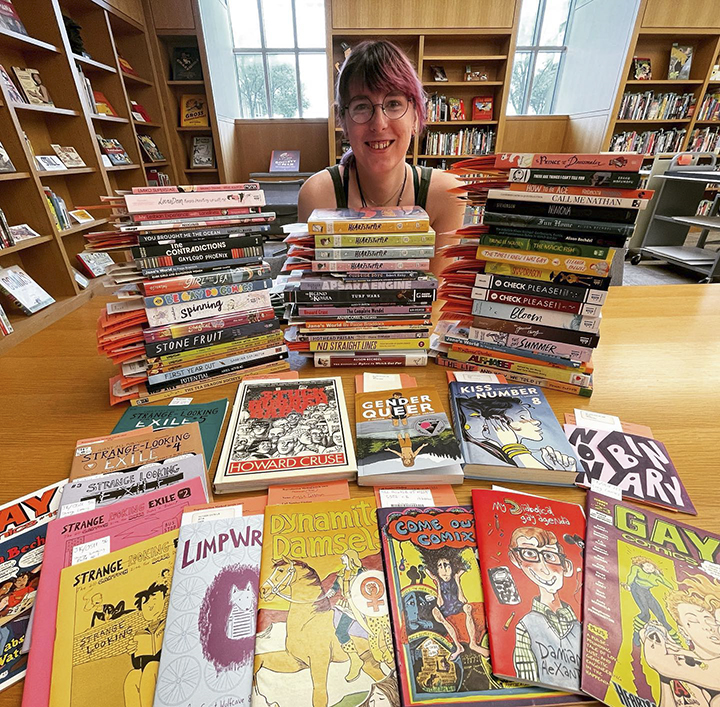 Throughout the summer of 2022, the Billy Ireland Cartoon Library & Museum was proud to host OSU student Maggie Dahlstrom, winner of an Undergraduate Research Library Fellowship (URLF) award. The URLF program pairs students who have an interest in academic research with a library mentor to experience the pivotal role of libraries in academic research. Maggie worked with Curator of Comics and Cartoon Art, Caitlin McGurk, to develop her project: Promoting Queer Literacy and History in High Schools Through Comics: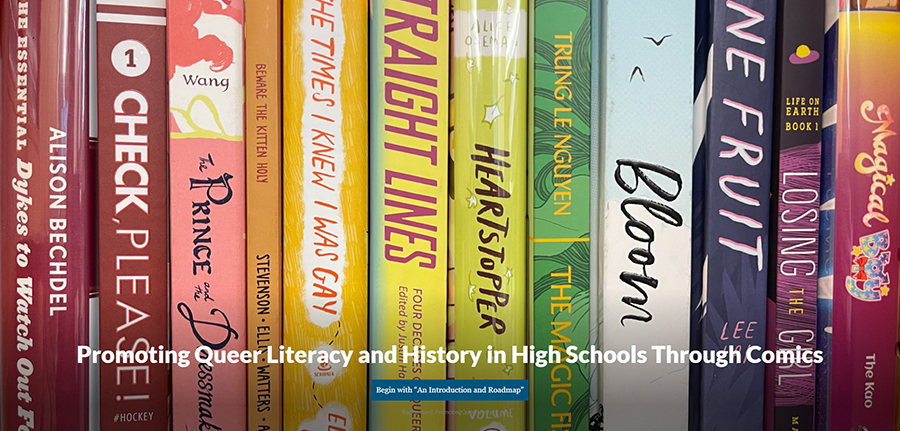 Maggie spent ten weeks working diligently in the Lucy Shelton Caswell Reading Room at BICLM, mining queer graphic novels, comic books, and minicomics in our collection and developing a project that would use these materials to provide high school teachers with a digital resource for teaching queer narratives in their classroom.
In Maggie's words: "This resource takes a historical and literal approach to queerness, detailing queer history as well as what it means to exist in specific queer identities. Queerness, by its nature, can't be described by any one definition, and any attempt to define it will encounter overlap between identities, as well as things that slip through the cracks. Queerness is messy by design, but in the interest of best encapsulating what it means to be queer, each page will include comics from people's lived experiences. Theory, though important, will never be able to match the power of individuals and communities sharing what it means to actually claim space as queer people in the world."
The robust guide that Maggie created includes explorations of what it means to be queer, breaking down each element of the LGBTQIA+ acronym. She provides an overview of queer history as told through a variety of print and digital comics, with an eye to specific movements and legislation. The guide culminates in teacher resources that present reading guides and potential assignments for the teaching of Alice Oseman's Heartstopper, Snapdragon by Kat Leyh , A quick and easy guide to queer and trans identities by Mady G., Kiss Number 8 by Colleen AF Venable, and Gender Queer by Maia Kobabe. At a time when so many queer narratives have come under fire in the media and been banned by schools and libraries, Dahlstrom's resource seeks to empower educators to teach these works confidently, and speaks to their essential role in the education of future generations.
We are so proud of the resource that Maggie has built, and her important work caught the attention of 10TV news who interviewed her in June! You can watch the video here: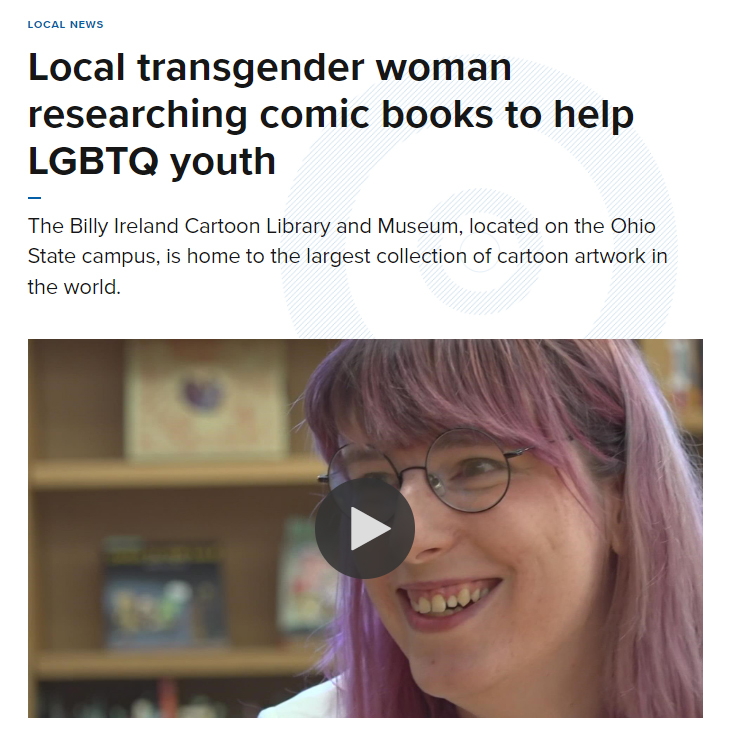 To create her digital project, Maggie used Scalar, a free open-source authoring and publishing platform for digital scholarship. If you are an undergraduate student at The Ohio State University interested in applying for an Undergraduate Research Library Fellowship, look for application information in early spring!