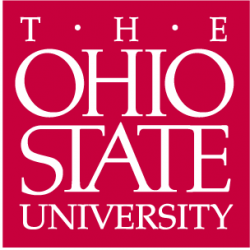 Contact: Caitlin McGurk
The Ohio State University
Billy Ireland Cartoon Library & Museum
1813 N High St.
Columbus OH 43210-1393
614-292-0538
cartoons@osu.edu
FOR IMMEDIATE RELEASE: April 3rd, 2018
Upcoming Exhibitions at The Billy Ireland Cartoon Library & Museum
ARTISTICALLY MAD: SEVEN DECADES of SATIRE
&
KOYAMA and FRIENDS: PUBLISHING, PATRONAGE, and the NEW ALTERNATIVE PRESS
May 5, 2018 – October 21, 2018 
MAD magazine and contemporary alternative comics are the subjects of two unique new exhibits opening in November at the Billy Ireland Cartoon Library & Museum.
ARTISTICALLY MAD: SEVEN DECADES OF SATIRE: Harvey Kurtzman's brainchild made its debut as a comic book in 1952 before switching to a magazine format in 1955.  Over the ensuing years, MAD has featured artwork by many of the most talented cartoonists in the industry. This comprehensive exhibition will showcase original drawings and paintings by all of the top MAD contributors, including Bill Elder, Jack Davis, Wally Wood, Norman Mingo, Al Jaffee, Serio Aragonés, Don Martin, Mort Drucker and Tom Richmond.  There will also be displays of vintage MAD magazines and memorabilia branded with the gap-toothed mug of its iconic mascot, Alfred E. Neuman.
OPENING RECEPTION AND CELEBRATION: Join us on Saturday, May 5th from 4 – 7:30pm for the opening reception and celebration of Artistically MAD: Seven Decades of Satire! Featuring presentations by legendary MAD cartoonist Sergio Aragonés, collectors Glenn Bray and Grant Geissman, exhibit curator Brian Walker, and MAD editor Bill Morrison. FREE and open to the public.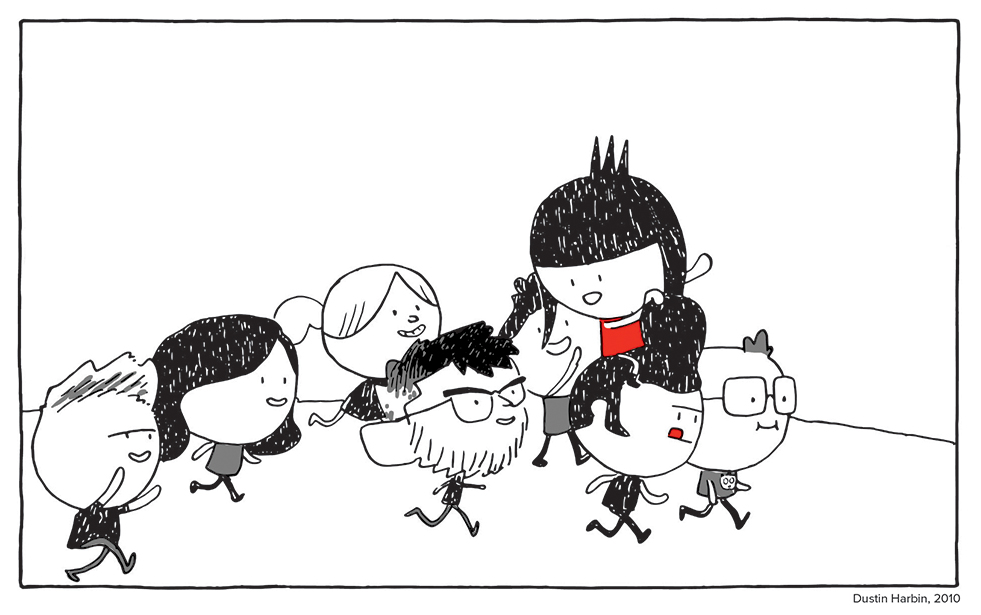 KOYAMA AND FRIENDS: PUBLISHING, PATRONAGE, AND THE NEW ALTERNATIVE PRESS: In 2013, Koyama Press publisher Annie Koyama began amassing original art to donate to the Billy Ireland Cartoon Library & Museum that would represent a snapshot of the contemporary alternative comics industry. This exhibit of the Koyama Collection offers an introduction to a diverse network of cartoonists, small-press publishers, and collectives operating today.  Over forty artists are highlighted, including Lisa Hanawalt, Michael DeForge, Julia Wertz, Kevin Huizenga, Simon Hanselmann, Eleanor Davis, Gabrielle Bell, and Noah Van Sciver. Curated by Caitlin McGurk.
SAVE THE DATE: Friday, September 28, 2018 – Exhibit celebration with Annie Koyama as part of Cartoon Crossroads Columbus festival.
About the Billy Ireland Cartoon Library & Museum:  The BICLM is one of The Ohio State University Libraries' special collections. Its primary mission is to develop a comprehensive research collection of materials documenting American printed cartoon art (editorial cartoons, comic strips, comic books, graphic novels, sports cartoons, and magazine cartoons) and to provide access to the collections.  The BICLM recently moved into its newly-renovated 30,000 sq. ft. facility that includes a museum with three exhibition galleries, a reading room for researchers and a state-of-the-art collections storage space.   The library reading room is open Monday-Friday 9 a.m. to 5 p.m. and Sunday 1 – 5 p.m. The museum is open Tuesday-Sunday from 1 – 5 p.m.  See http://cartoons.osu.edu/ for further information.