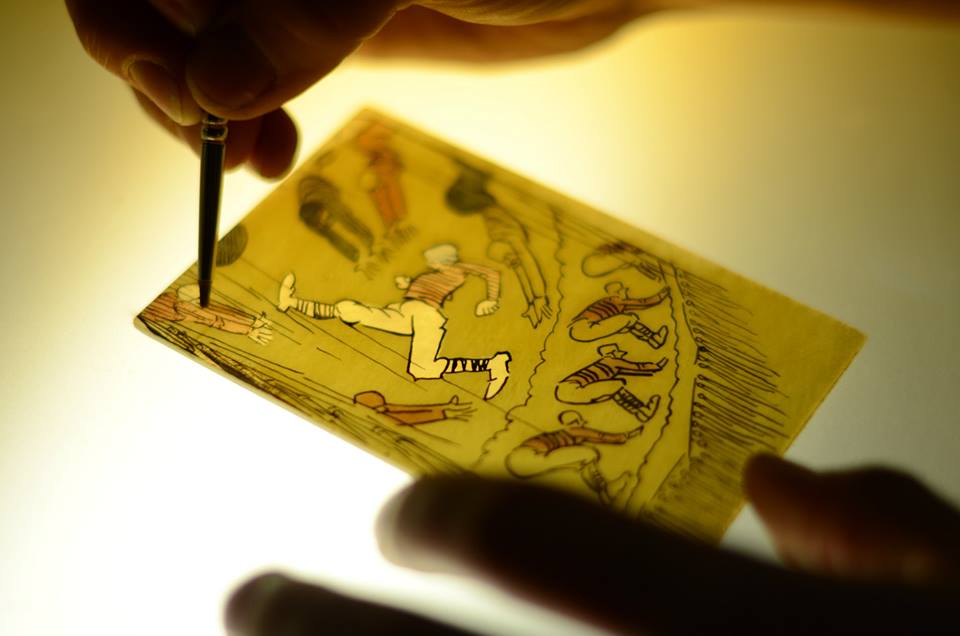 As if we weren't excited enough already for our new home in Sullivant Hall, glass artisan Wayne Cain just shared with us some remarkable photos of the art glass that his studio is creating based on Billy Ireland's cartoons from The Passing Show. These two breathtaking pieces will be the crown jewels of our building's design, displayed to the public from the two main entrances to the building. The larger of the two will separate our main lobby from the reading room, while the other will be back-lit in the rotunda of the building's east entrance from High Street.
The images in the album below are accompanied by descriptions from the Facebook page for Cain Inc. Architectural Art, where you can learn more about the project and keep up with it's progress. Click on the photos to enlarge and scroll through the process.
Huge thank you to Cain Inc. for all of their hard work on these unique, benchmark pieces! We can't wait to show them off this Fall.