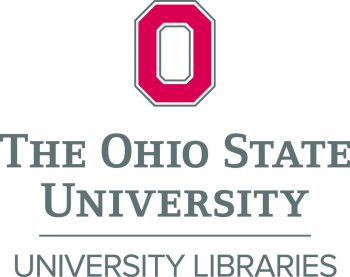 Contact: Caitlin McGurk
The Ohio State University
Billy Ireland Cartoon Library & Museum
1813 N High St.
Columbus OH 43210-1393
614-292-0538
cartoons@osu.edu
For Immediate Release: Upcoming Exhibit at The Billy Ireland Cartoon Library & Museum
TALES FROM THE VAULT:
CELEBRATING 40 YEARS AT THE BILLY IRELAND CARTOON LIBRARY & MUSEUM
March 25, 2017 – October 22, 2017

The Billy Ireland Cartoon Library & Museum will celebrate its 40th anniversary with two new exhibits that explore the history and highlights of the institution and collections.
40 Years/40 Stories
Robinson Gallery
Explore 40 stories about fascinating collectors, groundbreaking comics, controversial cartoons, influential characters, innovative cartoonists, and more from 40 years of collecting at The Billy Ireland Cartoon Library & Museum. This exhibition will feature a selection of works spanning over 250 years and the tales that bring them to life. From Civil War era magic lantern slides to the underground comix women's liberation movement, learn the stories behind the storytellers and the tales that BICLM is dedicated to preserving. Curated by Jenny Robb and Caitlin McGurk.
FOUNDING COLLECTIONS: 1977-1987
Friends of the Libraries Gallery
This exhibition celebrates the story of the library's founding and its first decade of collecting, beginning with works from its original collections, the archives of Milton Caniff, creator of Terry and the Pirates and Steve Canyon and illustrator Jon Whitcomb.   The tale continues with important national figures in the history of American cartoon art such as pioneering licensing agent Toni Mendez, and preeminent cartoonists Will Eisner, Edwina Dumm, and Walt Kelly, whose early donations helped to establish Ohio State University as the premier institutional collector of comics and cartoon art. The exhibit will also feature art and archival materials from OSU alumni, Ohio cartoonists, student cartoonists from The Lantern, and the Archives of the Association of American Editorial Cartoonists and the National Cartoonists Society. Curated by BICLM's founding curator, Lucy Shelton Caswell.
SAVE THE DATE for an exhibit reception and 40th anniversary celebration!
Monday, May 1, 2017
4:00 – 7:00 pm
On May 1, 1977, work began on what would eventually become The Billy Ireland Cartoon Library & Museum. Join us for a special celebration, exactly 40 years later!

About the Billy Ireland Cartoon Library & Museum:  The BICLM is one of The Ohio State University Libraries' special collections. Its primary mission is to develop a comprehensive research collection of materials documenting American printed cartoon art (editorial cartoons, comic strips, comic books, graphic novels, sports cartoons, and magazine cartoons) and to provide access to the collections.  The BICLM is housed in a renovated 30,000 square foot space in Sullivant Hall that includes a museum with three exhibition galleries, a reading room for researchers and a state-of-the-art collections storage space. The library reading room is open Monday-Friday 9 a.m. to 5 p.m. and Sunday 1 – 5 p.m. The museum is open Tuesday-Sunday from 1 – 5 p.m.  See http://cartoons.osu.edu/ for further information.