In the spirit of the season of giving, we'll be highlighting a few of the amazing gifts we received in 2019 throughout the rest of the year on our blog and/or Facebook, Twitter, and Instagram. Follow us on social media for more updates! As always, we are so thankful to our donors and friends throughout the world for supporting our collection.
We are honored to have received papers and artwork from the late Vernon E. Grant. Grant, born February 14, 1935, was an expat in Japan who can be considered an early appreciator of Japanese manga, writing about Lone Wolf and Cub for publications. He was also a cartoonist who did a series called The Love Rangers.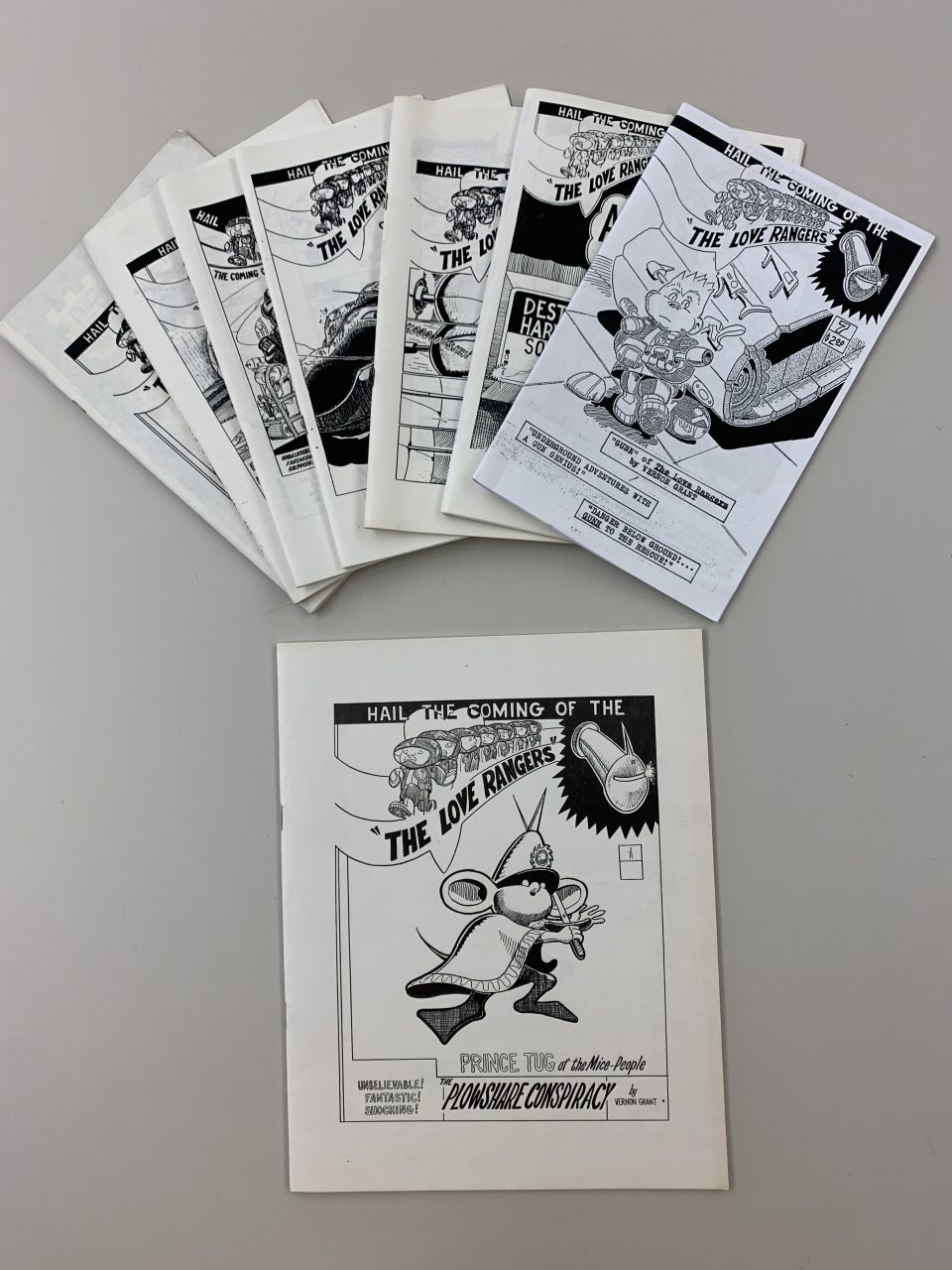 Through a generous donation from his widow, Betsy Reese Grant, we are building a collection of his papers and his published and unpublished cartoon work. Grant served three army tours in Japan in the 1960s and stayed on to write about manga as well as creating his own work.  He is a pioneer in introducing Japanese concepts to U.S. audiences, writing about, for example, Kaiju and the series Lone Wolf and Cub. Our current offerings include original artwork from The Love Rangers (1977-1988) and other paintings and drawings, his books, and articles that either he wrote or was featured in for his work. We even have some of his postcard illustrations.
As this is a growing collection, we will be adding more treasures to the collection. We encourage anyone to come by the Lucy Shelton Caswell Reading Room to check out this pioneering artist's work.
-Dr. Kay Clopton, Visiting Assistant Professor & Mary P. Key Resident: Cultural Diversity Inquiry