In the spirit of the season of giving, we'll be highlighting a few of the amazing gifts we received in 2019 throughout the rest of the year on our blog and/or Facebook, Twitter, and Instagram. Follow us on social media for more updates! As always, we are so thankful to our donors and friends throughout the world for supporting our collection.
We recently acquired a sizable manga collection from David and Kimberly Ramsay, and this donation grows our manga collection in some very interesting ways. We received numerous volumes of manga and manga serials as well as dojinshi (manga that is either fan-created or created by professional mangaka working outside of traditional channels), anime cels, laser disks, and a complete costume from shoes to wig.
The Ramsays collected these materials over the course of 20 years and brought it all the way from California before donating it to us. As big fans of the series Magic Knights Rayearth, there is a healthy representation of materials from said series, but there are healthy representations of materials from a number of genres. While the vast majority of items are in Japanese, there is a good amount of Western magazines that chart the early days of anime and manga's infiltration in the U.S., Canada, and the U.K. Researchers looking for materials that feature men's manga, model building, or short-lived U.S. published manga serials will find a wealth of materials to mine and research.
Among the standout pieces that came with this collection is a sizable number of manga comic books. These were published by Viz and Dark Horse to sell manga in a format familiar to comic book purchasers. While this was a practice discontinued once the book format took off, that we have so many examples of this practice is worthwhile to any researcher wanting to see early treatments of Lone Wolf and Cub or Mai the Psychic Girl.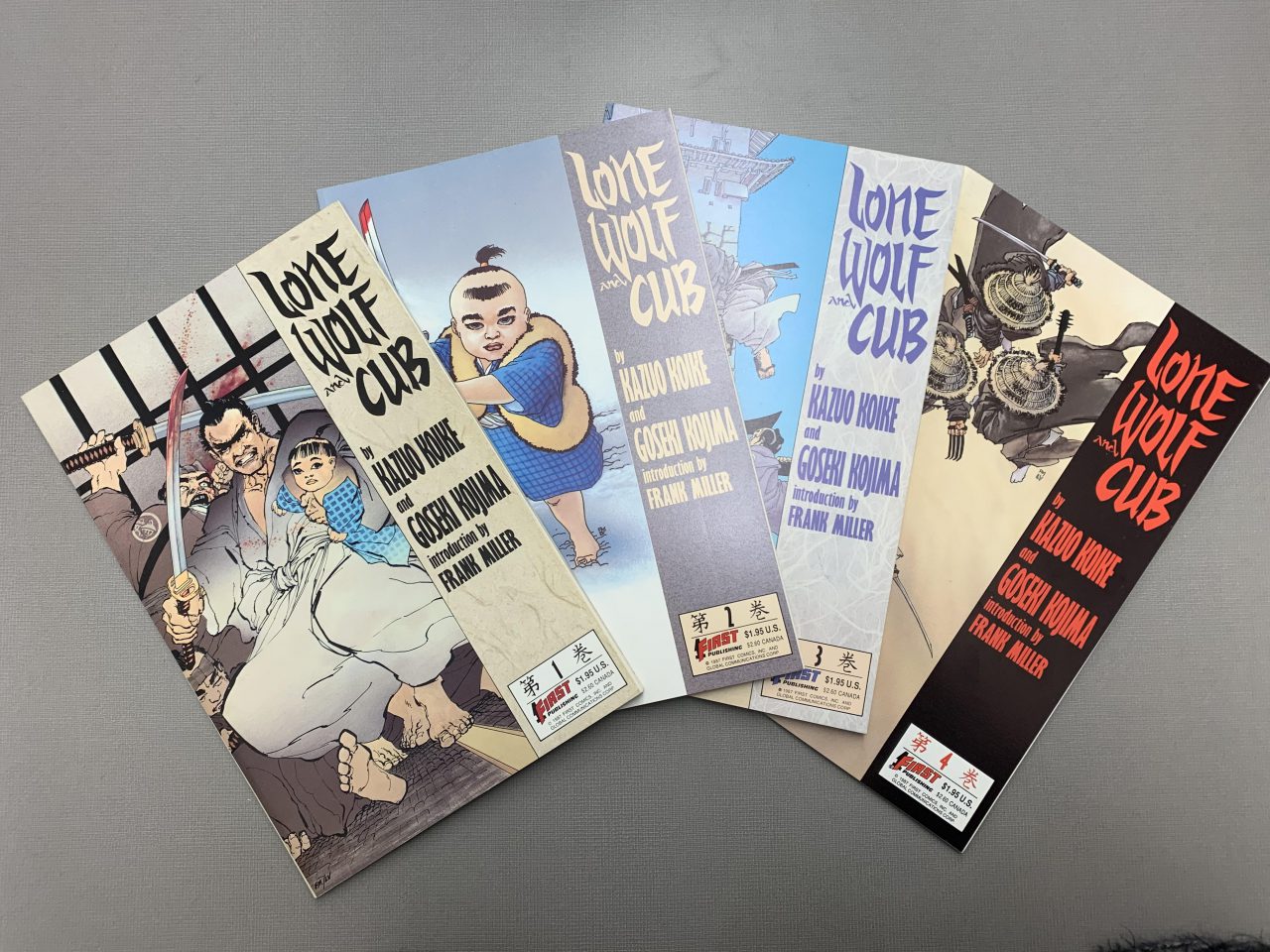 There is far more than can possibly be covered in a blog post; visit our Lucy Shelton Caswell Reading Room to check out this expansion to our manga collection!
-Dr. Kay Clopton, Visiting Assistant Professor, Mary P. Key Resident: Cultural Diversity Inquiry