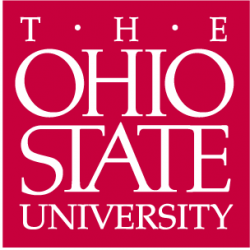 Contact: Caitlin McGurk
The Ohio State University
Billy Ireland Cartoon Library & Museum
1813 N High St.
Columbus OH 43210-1393
614-292-0538
cartoons@osu.edu
FOR IMMEDIATE RELEASE: June 24, 2015
Upcoming Exhibitions at The Billy Ireland Cartoon Library & Museum
SEEING THE GREAT WAR
&
WHAT FOOLS THESE MORTALS BE! THE STORY OF PUCK
July  25, 2015 – January 24, 2016
World War I and America's first humor magazine are the subjects of two new exhibits opening in July at the Billy Ireland Cartoon Library & Museum.
SEEING THE GREAT WAR: This exhibit explores the power of images generated during wartime, through the work of James Montgomery Flagg, Bud Fisher, Billy Ireland, Percy Crosby, Nell Brinkley, Frederick Burr Opper, Louis Raemaekers, and others. It will also feature Charles Schulz' reinterpretation of the Great War's legacy as shown through Snoopy as the Flying Ace. World War I represented a watershed in the history of warfare, both on the battlefield and in communication. The importance of the media to the American war effort was affirmed when President Woodrow Wilson signed Executive Order 2594 to form the Committee on Public Information (CPI). The CPI enforced voluntary press censorship with compliance dependent "entirely upon honor and patriotism." Its Bureau of Cartoons published a weekly bulletin of tips and ideas that was distributed to more than 750 cartoonists nationwide. Original costumes from WWI will be displayed, as well as original art, film lobby cards, sheet music, and posters. Curated by Professor Emerita Lucy Shelton Caswell.
WHAT FOOLS THESE MORTALS BE! THE STORY OF PUCK: Discover the history and highlights of Puck, America's first and most influential humor magazine of color political cartoons. This show presents some of Puck's greatest cartoons featuring politicians, personalities, and issues that dominated its forty years of publication. Puck was a training ground and showcase for some of the country's most talented cartoonists. This exhibit will include chromolithographs by Joseph Keppler, Rose O'Neill, Frederick Opper, F.M. Howarth, Rolf Armstrong, Bernhard Gillam, J.S. Pughe, and more. As David Sloane has said in American Humor Magazine and Comic Periodicals, Puck "created a genre and established a tradition," spawning dozens of imitators. It also led the way for that great American institution, the comics. Curated by Richard Samuel West and Michael Alexander Kahn . Their recent book, "What Fools These Mortals Be! The Story of Puck," was published by IDW Publishing (October 2014).
About the Billy Ireland Cartoon Library & Museum:  The BICLM is one of The Ohio State University Libraries' special collections. Its primary mission is to develop a comprehensive research collection of materials documenting American printed cartoon art (editorial cartoons, comic strips, comic books, graphic novels, sports cartoons, and magazine cartoons) and to provide access to the collections.  The BICLM recently moved into its newly-renovated 30,000 sq. ft. facility that includes a museum with three exhibition galleries, a reading room for researchers and a state-of-the-art collections storage space.   The library reading room is open Monday-Friday 9 a.m. to 5 p.m. and Sunday 1 – 5 p.m. The museum is open Tuesday-Sunday from 1 – 5 p.m.  See http://cartoons.osu.edu/ for further information.