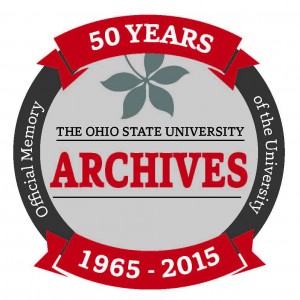 We dream big at the University Archives and we need your help. We'd love to digitize the old alumni magazine, historical film, and maybe even all our football photos. But our dreams often come face-to-face with reality. How can we do it?
As part of our 50th anniversary celebration this year, I am pleased to announce our campaign to create a University Archives' endowment. By giving to the University Archives, you can help us get closer to our dreams. Our endowment will allow us to fund special projects, provide unique staff professional development opportunities, and hire additional students.
Plus, your donation can go twice as far. Through the generosity of long-time supporter Paul Watkins, we have the opportunity to match up to $25,000 in order to reach our goal. Please consider participating in Paul's challenge by contributing to the University Archives this year.
So please consider joining Paul and other contributors to the University Archives. And help us make some of our dreams come true.