The Lantern and Alumni Magazine Archives have moved to Veridian!
To help you make the most of the new features (and find some of your old favorites) we've put together this blog to walk you through the new look. Click on any of the images to enlarge them.
Home page features:
From the home page, you can choose to search or browse the issues depending on what you are trying to find. The "advanced" button allows you to limit your search to dates or other specifications.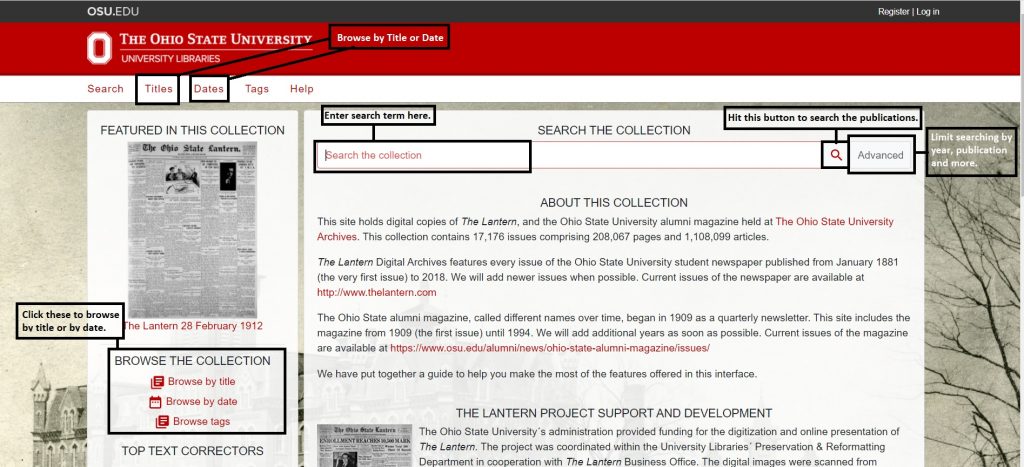 Search results page:
After you search a term, you are taken to a page that looks like the image below. From there you can click on articles or limit your search further. Remember, you can always click on the "Help" button for more detailed directions.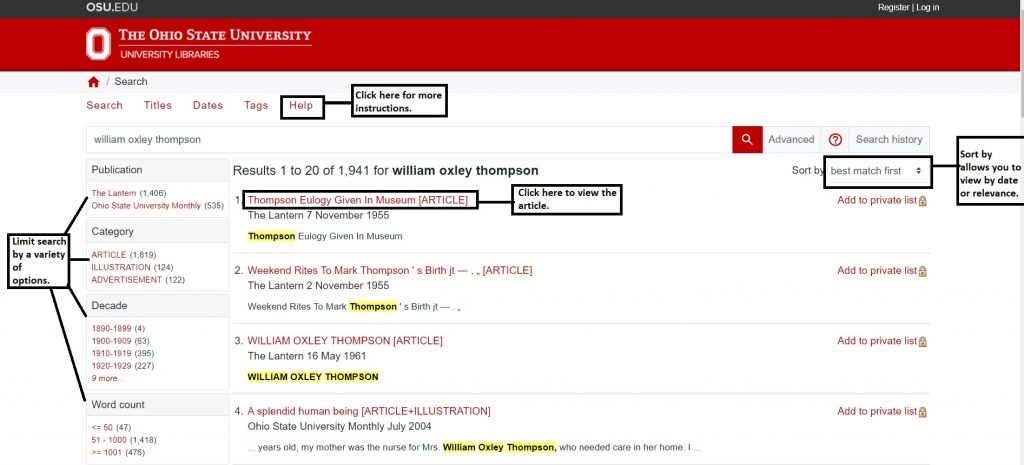 Selecting an article:
When you select the article you want to see, you're brought to a page that looks like this. You can clip the articles for future use or navigate to other search results.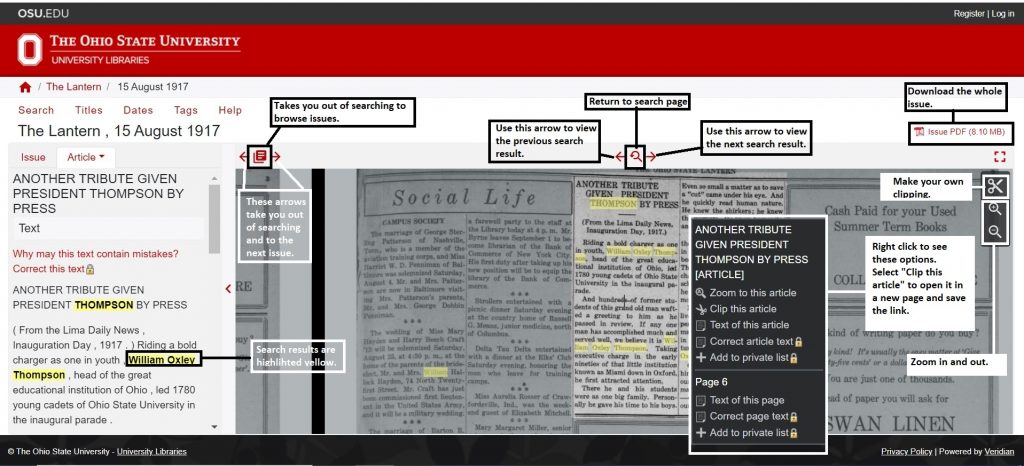 As always, please feel free to contact us if you have any questions. Enjoy exploring the new interface!