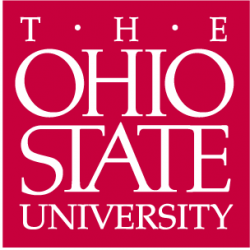 Contact: Anne Drozd
The Ohio State University
Billy Ireland Cartoon Library & Museum
1813 N High St.
Columbus OH 43210-1393
614-292-0538
cartoons@osu.edu
FOR IMMEDIATE RELEASE: October 11, 2019
Upcoming Exhibition at The Billy Ireland Cartoon Library & Museum
DRAWN TO PRESIDENTS:
PORTRAITS AND SATIRIC DRAWINGS BY DREW FRIEDMAN
November 2, 2019 – February 9, 2020
(Columbus, OH) – The Billy Ireland Cartoon Library & Museum presents Drawn to Presidents: Portraits and Satiric Drawings by Drew Friedman November 2, 2019 through February 9, 2020.
Pennsylvania-based illustrator Drew Friedman has employed his intensely realistic, warts-and-all style of caricature to satirize celebrity and authority for four decades. In his latest book from Fantagraphics Books, All the Presidents, Friedman points his pen at the exclusive club of the United States presidents.
This exhibit features the original artwork created for All the Presidents, as well as presidential-themed original art created for, among others, SPY, MAD, TIME, Newsweek, The New Yorker, The New Republic, The New York Observer, and TOPPS "Wacky Packs."
Building on a centuries-old tradition of cartoonists satirizing those in power, Friedman's influences include Edward Sorel, Robert Grossman, Mort Drucker, David Levine, and more.
"Somehow, Drew Friedman's mastery manages to both humanize and satirize every member of this most exclusive club of U.S. presidents." Jake Tapper, CNN's chief Washington correspondent and the anchor of "The Lead with Jake Tapper."
Opening Reception and Program
Join us at the Billy Ireland Cartoon Library & Museum on Saturday, November 16, 2019 from 4:30 to 7:30 p.m. for a program and reception to celebrate the opening of this exhibition.
This FREE event begins at 4:30 p.m with a tour of the exhibition led by Drew Friedman. From 5:00–6:00 p.m. illustrators Drew Friedman and C.F. Payne will discuss, in a visual conversation, Friedman's latest book of portraits All The Presidents, as well as their artistic influences, from MAD Magazine artists Mort Drucker and Jack Davis, to David Levine and Robert Grossman. They will also discuss creating politically-themed artwork over the years for publications ranging from SPY to TIME, to The New York Observer and The New Yorker. Reception and book signing to follow. Books will be available for purchase on site.
For more information, visit cartoons.osu.edu
The Billy Ireland Cartoon Library & Museum, part of The Ohio State University Libraries, houses the world's largest collection of materials related to cartoons and comics, including original art, books, magazines, journals, comic books, archival materials and newspaper comic strip pages and clippings.