By Chase Conner
Hello again, everyone! I hope you all had a safe and enjoyable holiday. If you are a language student like myself, then you might recognize that textbooks and class exercises can only carry you so far. It might be time to branch out into other areas to further your language comprehension and even apply your knowledge in more practical ways. To that end, why not try your hand at reading some comics? While many of us are fans of manga translated or written in English, we haven't yet taken the plunge into reading manga in Japanese.
Reading comics is a great way to put your acquired foreign language skills into practice. More importantly, it's a fun way to build more skills. For students of Japanese, manga is an easy-to-use resource for putting all the kanji you've learned into context. The sound effects in manga also offer fundamental lessons. Since Japanese is a language in which mimetic words (onomatopoeia and the like) are used regularly, it's a good idea to start familiarizing yourself with Japanese's vast library of sound symbolic words and phrases!
Not sure where to start your manga journey? Then this blog is for you! In this post, I will recommend three titles from the OSU collections that offer great places to start.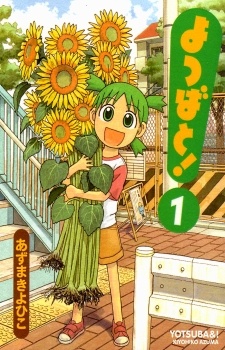 Available in both Japanese and English, this series is a slice-of-life/comedy that follows the daily life of the titular character, Yotsuba Koiwai, and her comical naivety. The title is so popular that chances are, you may have already heard of this series!
Yotsuba& is often hailed by many as a great entry manga for those learning Japanese, and it's easy to see why. The plots are generally self-contained and easy to follow, the vocabulary is not too complicated, and more importantly, it's a fun and charming read! The series is so widely read that a simple Google search will yield a number of digitized copies and even helpful vocabulary lists and more! Since OSU has the first twelve volumes in the original Japanese, I've taken the liberty of borrowing them from the library myself and have been enjoying them thoroughly while stuck at home.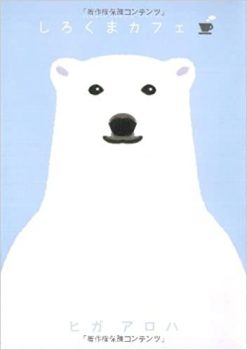 Shirokuma Café, or "Polar Bear Café", is another comedic slice-of-life manga (are you noticing a trend here?) starring a trio of zoo animals: Polar Bear, Panda, and Penguin. The three often get involved in various misadventures with other animals and humans. This is another good manga to utilize for studying purposes as, similar to Yotsuba&, it's relatively simple to follow and makes use of many common vocabulary words and expressions. For better or worse, the character of Polar Bear has a tendency to love using puns within the story, so if you are just getting acquainted with Japanese, some of them may be confusing and hard to understand. Currently, we have volumes 1-5 available in Japanese.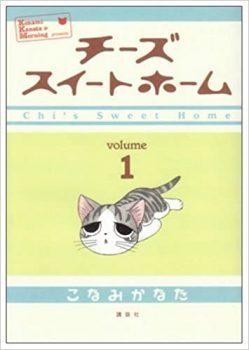 This is a series for all the cat lovers out there. Chi is a little kitten that has gotten separated from her mother and is taken in by the Yamada family, after she is discovered by the Yamada's young son. In the end, he decides to keep her and raise her in their home, and what ensues are cute and silly cat antics as Chi tries to make sense of her home. This is yet another, you guessed it, slice-of-life manga. The first 4 volumes of the Japanese version are available at the library, as well as 11 volumes in English. This is a really relaxing read with a cute and simple art style that will endear readers to Chi's character, and it is very easy for beginners of Japanese to pick up!
*
These three titles are by no means an exhaustive list of language learning-friendly manga. However, they are among the most highly recommended for students of all levels. With a good amount of supplemental resources such as online vocabulary lists and bilingual translations, they will give you plenty to do during the first winter months of 2021! Take a look if you're interested!