In 2006, a local woman contacted the Billy Ireland Cartoon Library & Museum. She had found some old comic strips in her shop – a family business started by her grandfather – and she wanted the curator to take a look. She brought in an old cardboard box containing 11 original Tales of the Jungle Imps comic strips by virtuoso cartoonist Winsor McCay. McCay, best known for his celebrated masterpiece Little Nemo in Slumberland, got his start as a comic strip artist in Cincinnati, Ohio with the Imps. Until then, no Jungle Imps drawings were known to have survived from an era in which comic strip originals were not valued.
These originals are particularly unusual because they are hand-painted with watercolors. The color was perhaps added to serve as a guide to the printer, who would have made the plates for the color printing process. A comparison with the printed page indicates that the printer followed the color guide very closely.
The Library acquired five of the 11 original Tales of the Jungle Imps, including one that McCay had used as a palette to mix colors. During conservation, the backing board that included the palette was removed.
For more information, see "Winsor McCay, George Randolph Chester, and the Tale of the Jungle Imps."

Winsor McCay
How the Quilly Pig Got his Quills
January 1903
Watercolor and ink on board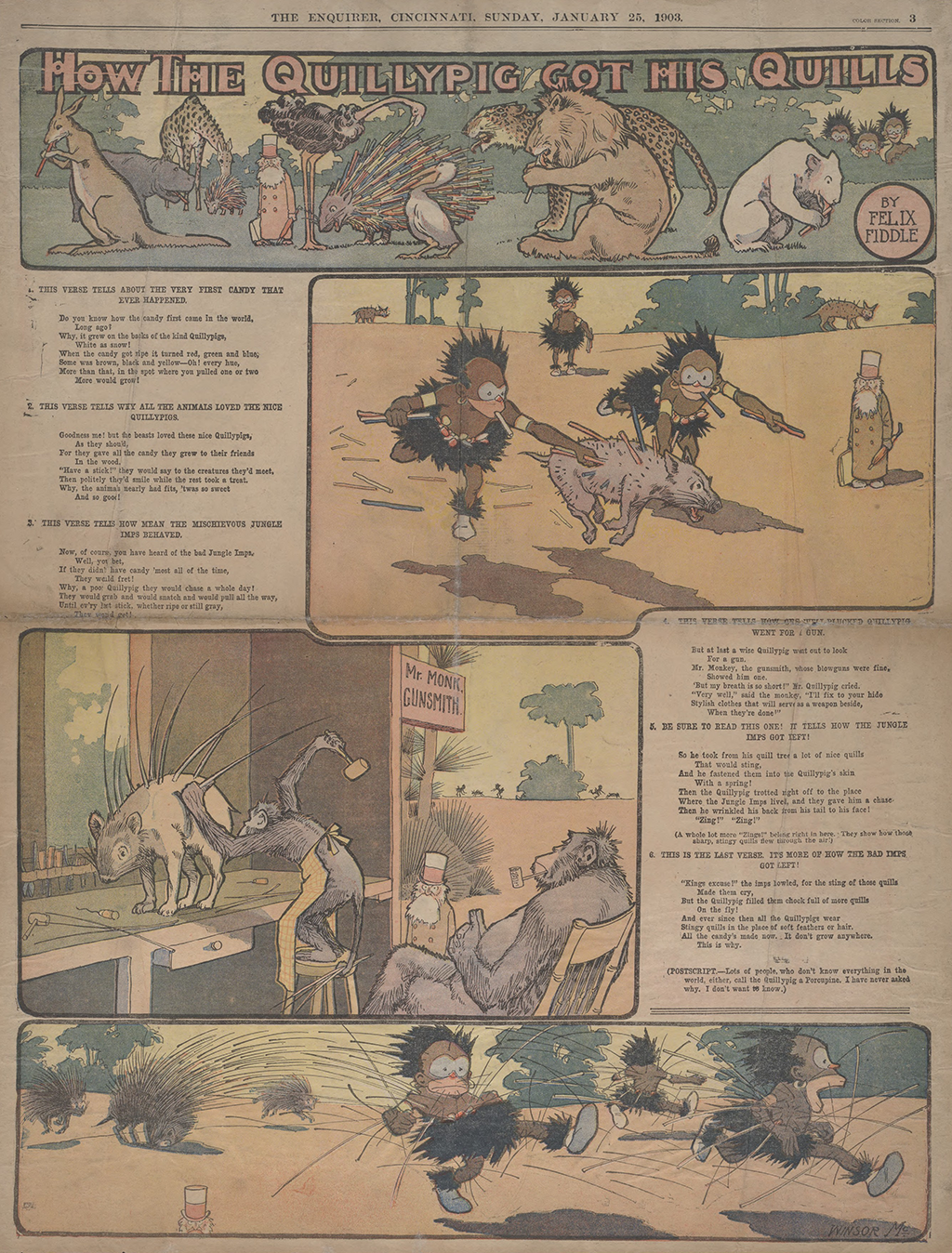 Winsor McCay
How the Quilly Pig Got his Quills
January 1903
Ink on newsprint
Woody Gelman Collection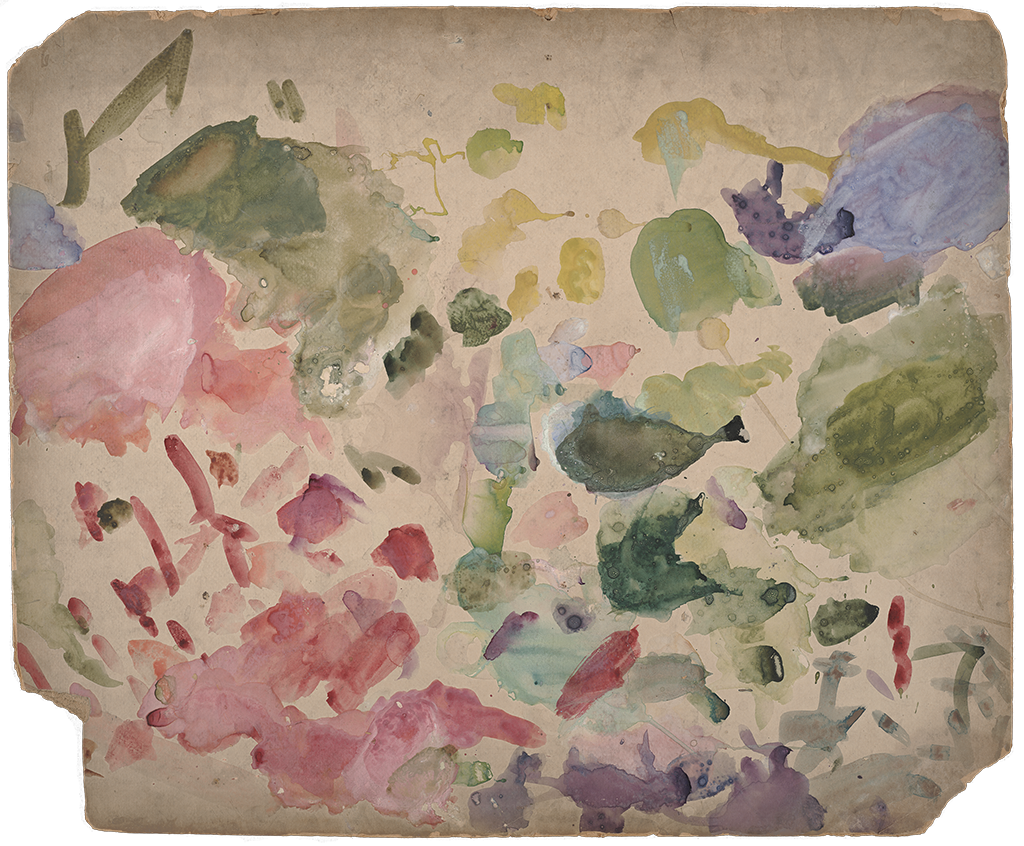 Winsor McCay
Watercolor board
1903