The massive Hale scrapbook contains rare British cartoons, engravings, letters, and clippings dating from approximately 1746 to 1830. The original creator of the scrapbook is unknown, but it was probably made to document the history of the time period and to provide a source of entertainment.
The cartoon in the lower left corner makes fun of Caroline Herschel, the first woman to be paid for her work in the sciences. Born in 1750, she became interested in astronomy while assisting her brother, William, who discovered the planet Uranus and was George III's court astronomer. Caroline independently discovered 8 comets, including two in 1790, the year this cartoon was published. The cartoonist ridicules her, perhaps for stepping outside the bounds of the accepted domain of women at the time.
In 1828, Caroline Herschel became the first woman to be awarded the Gold Medal of the Royal Astronomical Society. She remained the only woman to receive this prestigious award until 1996.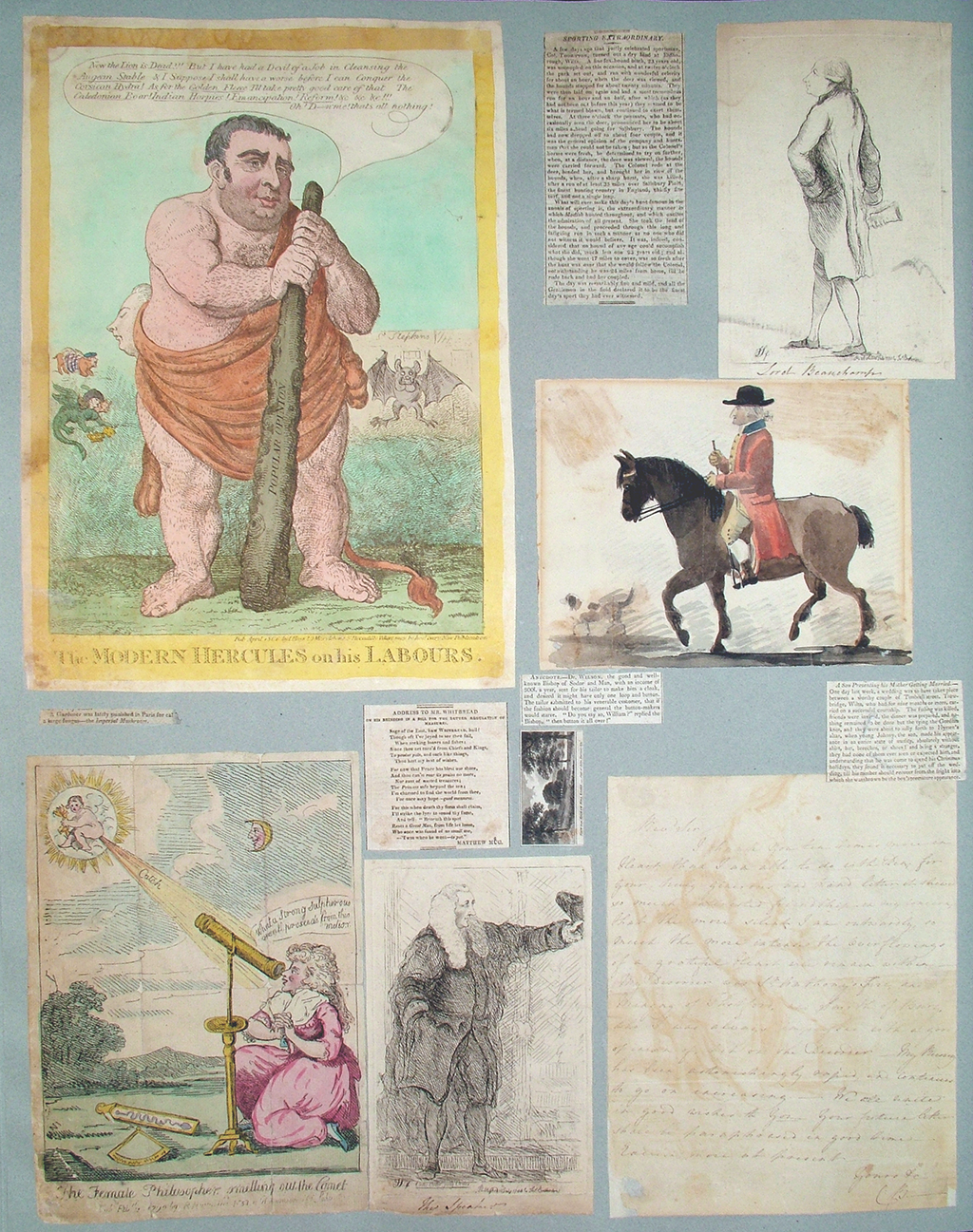 Creator unknown
The Hale Scrapbook, page 16
1746 – 1830
Draper Hill Collection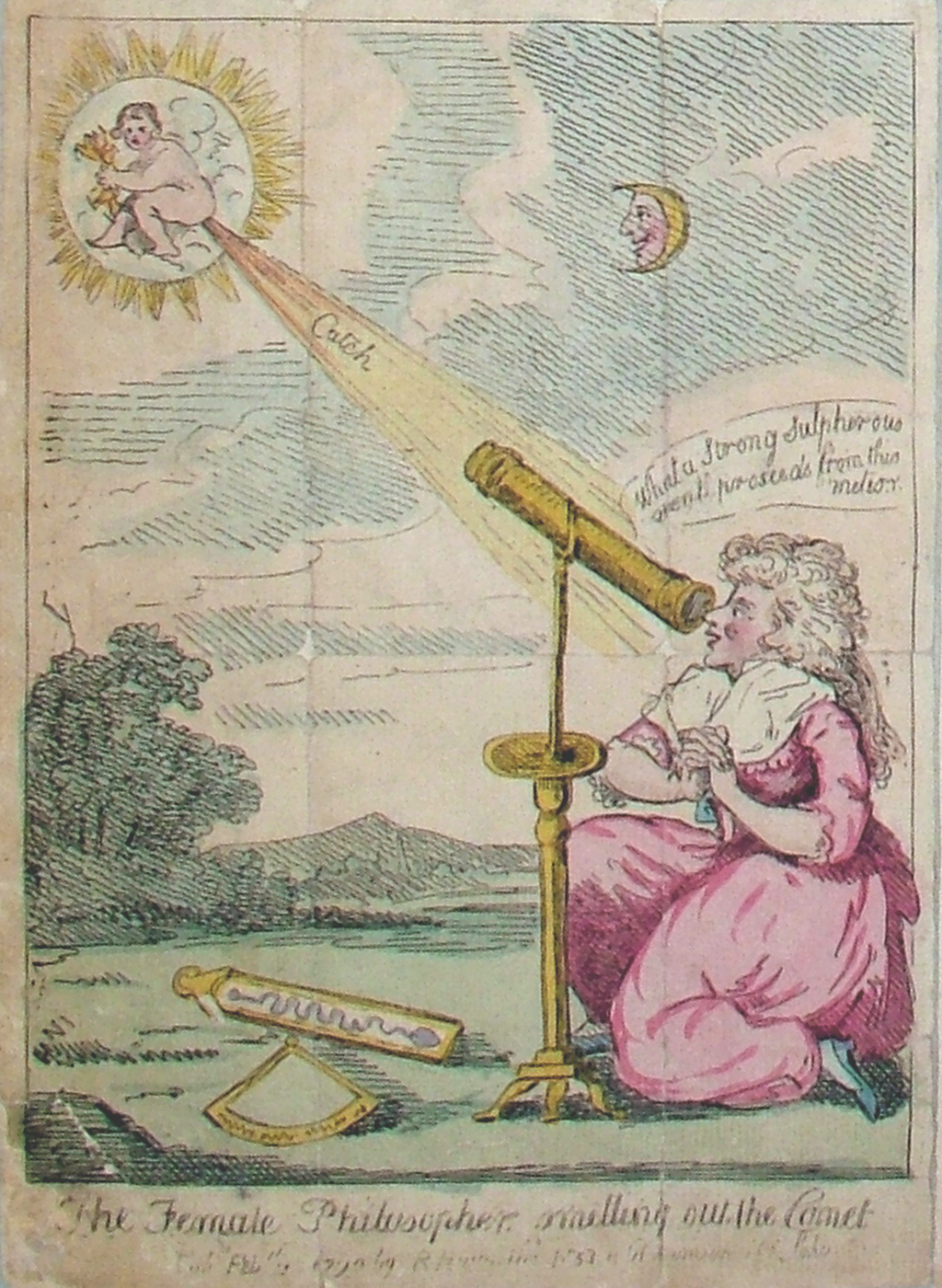 Creator unknown
Detail of page 16
February 2, 1790
Hand-colored etching on paper
Publisher: R. Hawkins, N. 53 Old Comton St., Soho
Draper Hill Collection
To view the full scrapbook and learn about its restoration, visit our Hale scrapbook website.