Voices in Humanism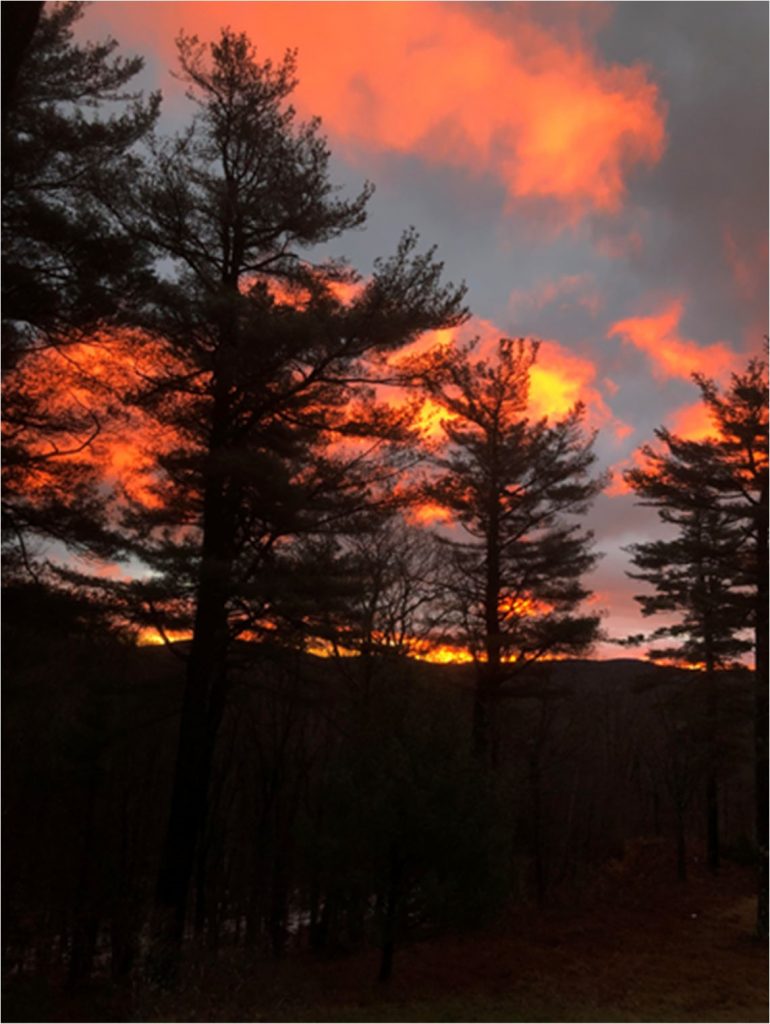 The Dawn of a New Year
As this new year dawns, we were struck by the sight of this morning's sunrise at our New Hampshire home.
The colors against the winter sky seemed to send a message about the new year. Exactly what that message is, only time will reveal but may it portend a year of generosity and gratitude.
Nature's beauty is a gift we are given. Kindness and generosity are gifts we can all give to each other.
Louise Dierker, MD, MPH, MM, MFA
OSU College of Medicine Class of 1967
Photographer
Following a career in medicine as a psychoanalyst, Dr. Dierker pursued her love of music, earning degrees in music composition.