Hendrik Willem van Loon: Illustrations from The Story of Mankind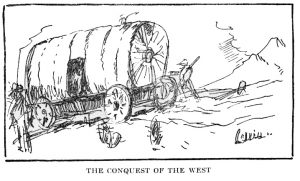 Although he is hardly remembered today, at one time in the early twentieth century Hendrik Willem van Loon (1882-1944) was an international celebrity. It is difficult to find parallels to him: he was at once an author who also illustrated his own books (as well as the works of others). He was an intellectual and an elitist who nevertheless wrote for children and the general public. A prolific writer, he was also a radio personality, whose larger-than-life persona would have thrived on television had he lived long enough to see it. A professor of history at Cornell and Antioch, van Loon is best known for his prodigious output of popular histories, many written for children. His The Story of Mankind was the first winner of the Newberry Medal in 1922. His books were praised by both educators and professional historians alike, however, other professors were loudly dismissive of van Loon, both for being a mere popularizer and for writing simplistic interpretations of the past.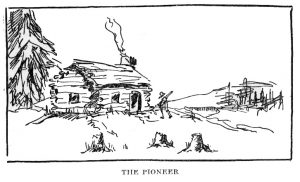 Van Loon's books were noteworthy for the hand drawn sketches he included in nearly every volume. Far from serving only as a way to break up the text, Van Loon said of his drawings:
The day of the historical textbook without illustrations has gone. Pictures and photographs of famous personages and equally famous occurrences cover the pages of Breasted and Robinson and Beard. In this volume [The Story of Mankind], the photographs have been omitted to make room for a series of home- made drawings which represent ideas rather than events.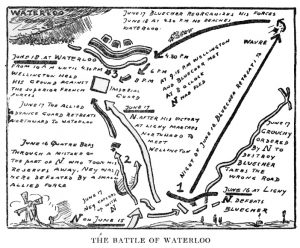 One reviewer, who otherwise praised The Story of Mankind and its illustrations, nevertheless noted that "A possible criticism would be that in a number of cases the interpretation of the picture depends upon a more mature understanding of its symbolism than the immature reader would posses." On the surface, van Loon's rough-hewn sketches were drawn for children and other general readers. But as this reviewer noted, many of the drawings depict complex historical ideas that demanded much from their viewers. The goal of this exhibit is to remove these illustrations and sketches from the background from which they have been consigned and to display them in the foreground, to draw the illustrations forward as
examples of sophisticated visual historical narratives.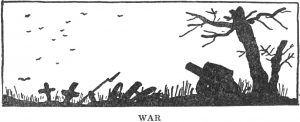 Throughout his energetic life, van Loon was a prolific, best-selling and award-winning author, a radio commentator, a sometime professor, a confident of Franklin and Eleanor Roosevelt, a journalist, an amateur violinist, a newspaper columnist, the director of a wartime relief service, president of the Authors' Guild, and a public intellectual who had correspondences with Albert Einstein and Thomas Mann among others.
And, of course, an illustrator.