The Sixth International Hilandar Conference will be held at The Ohio State University in Columbus, Ohio, July 19-21, 2013. The conference theme is Medieval Slavic Text and Image in the Cultures of Orthodoxy. We invite abstracts (not to exceed 500 words in length) of proposed presentations to be sent as Word.doc attachments to hilandar@osu.edu prior to February 28, 2013.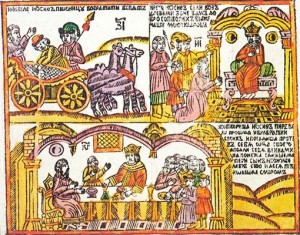 For the latest information, see the 6th International Hilandar Conference page.
The conference will follow immediately after the conclusion of the 2013 Medieval Slavic Summer Institute (MSSI), which is scheduled for June 24-July 19. We look forward to introducing participants and guests to the recently renovated Thompson Library, the Jack and Jan Creighton Special Collections Reading Room, and the enhanced research, teaching, and preservation opportunities now at the disposal of the HRL.