Introduction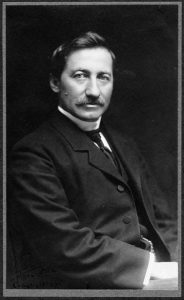 The Byrd Polar Research Center Archival Program acquired the Frederick A. Cook Society Collection in 1996. Contained within the collection is documentation of the life of Dr. Frederick Albert Cook (1865-1940). Often viewed as the most controversial figure in the history of polar exploration, Cook participated in a number of polar expeditions to both the Arctic and Antarctica.
This virtual exhibit will highlight the rich documentation contained within the Frederick A. Cook Society Collection. A prolific photographer and writer, featured materials include images from Dr. Cook's many polar expeditions, his extensive travels during the period of 1915-1916, as well as his writings. Also included are newspaper clippings and other documentation of his life. Dr. Cook's unpublished autobiographical manuscript1 provides much of the context for this exhibition. Rather than a straight chronology of Cook's life, the autobiography is interwoven with Cook's philosophical thoughts on many subjects, including the workings of the human mind, what motivates people, spirituality, and other deeply complex ideas. The original manuscript resides in the Library of Congress.
All images used in illustration on this web exhibit are from the Frederick A. Cook Society Collection at The Ohio State University, unless otherwise indicated.
1Dr. Cook's unpublished autobiography is entitled Hell is a Cold Place. A copy can be found in the Frederick A. Cook Society Collection, The Ohio State University Archives, Box 9, folders 38-45.