HOW TO MAKE A MONSTER: Cartooning Master Class with STEPHEN R. BISSETTE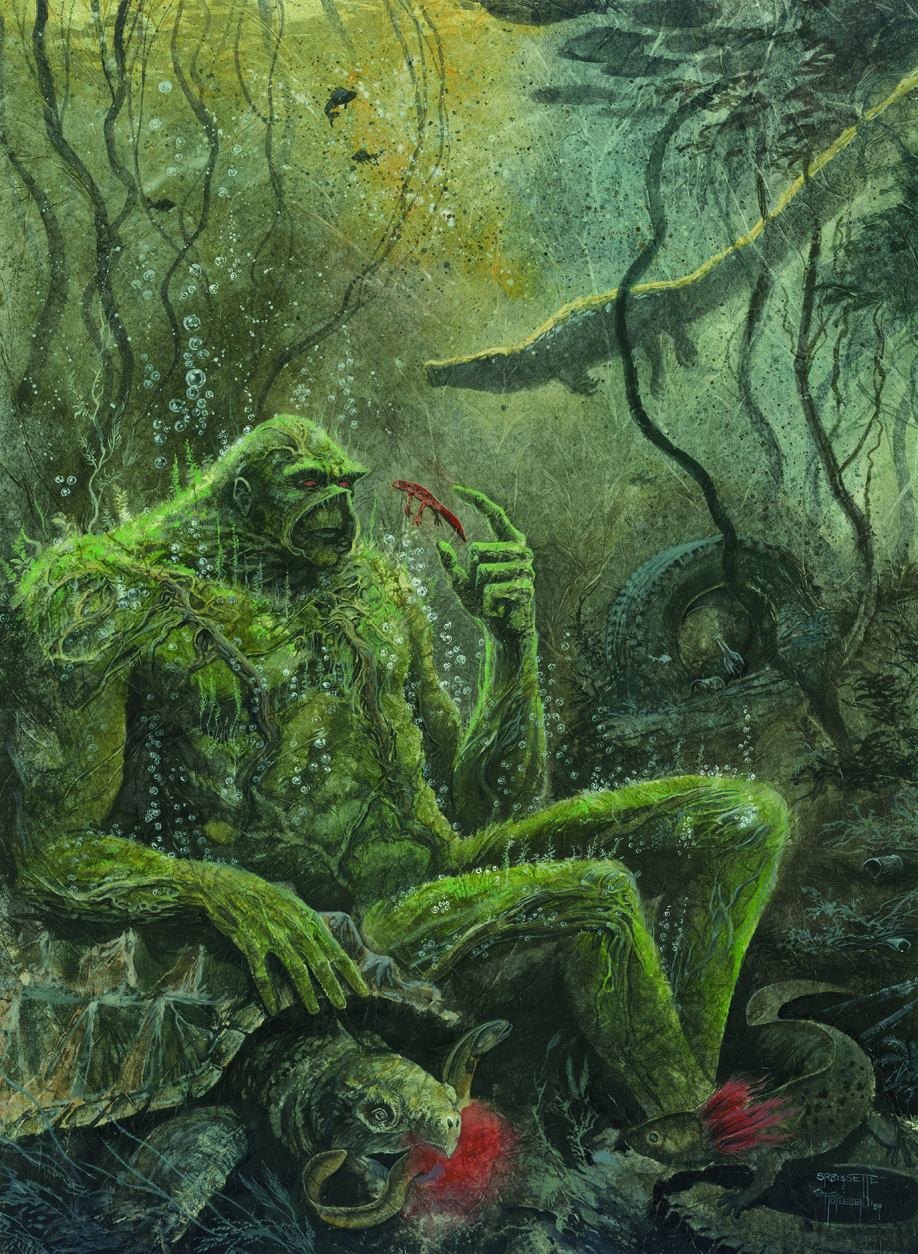 7pm, Monday April 28th, 2014
Billy Ireland Cartoon Library & Museum – Will Eisner Seminar Room, Second Floor
General Public – $15
OSU Students – $10 (with Buck ID present)
Registration – http://cartoons.osu.edu/registration/

We're thrilled to announce an additional event to Stephen R. Bissette's April visit to the Billy Ireland Cartoon Library & Museum – a cartooning master class! Seating is limited to 30, so sign up now! Not a cartoonist? Join in anyway- sit back and take notes as the master works his craft.
Stephen R. Bissette will present a chalk-talk and drawing demo on the basics of drawing dinosaurs, monsters, and zombies. Three primal forms—saurian, non-human creature, and skeletal human forms—will be presented and worked through in a step-by-step fashion, including tips on creating your own variations on traditional tropes.
Please provide your own supplies.
—————————————————————————————-



STEPHEN R. BISSETTE: Swamp Thing and the Birth, Life, and Death of the Comics Code Authority

7pm, Tuesday April 29th, 2014
Wexner Film/Video Theater
FREE FOR ALL AUDIENCES
Veteran comics artist, writer, editor, publisher, and Center for Cartoon Studies instructor Stephen R. Bissette is perhaps best known for his landmark collaboration with writer Alan Moore and artists John Totleben and Rick Veitch on DC Comics' Saga of the Swamp Thing (1983–87). Many credit that run as a catalyst to the demise of the Comics Code Authority (1954–2011), the mainstream comics industry's self-regulatory institution formed in response to social, commercial, and Congressional pressure after the spring 1954 publication of Seduction of the Innocent by psychologist Dr. Fredric Wertham. On this 60th anniversary of Wertham's book and the Comics Code's initiation, Bissette reflects upon the controversy, launch, and impact of the Code and its eventual dismantling.
For more information visit: http://wexarts.org/film-video/swamp-thing-and-birth-life-and-death-comics-code
Visit the Facebook page for this event here: https://www.facebook.com/events/726968467347491/
Co-sponsored by the Wexner Center for the Arts and The Billy Ireland Cartoon Library & Museum
Additionally, we are thrilled to be making this announcement during the ongoing Will Eisner celebration this March, held annually in association with the Comic Book Legal Defense Fund, the fighters of free speech in comics.