Junior Girl Scouts of the USA (4th and 5th graders) Gables Elementary Troop 1320 visited the Cartoon Library yesterday afternoon to learn about comics, self-publishing, and to earn their Drawing Badge! We love the Girl Scouts, and some of you may remember our work with Troop 1214 for their Cadette Comic Artist Badge this summer.
These fabulous girls arrived at the Cartoon Library yesterday, equipped with pencils, paper, scissors and more ideas than they could get down on the page during our one-hour session. We went over an abridged history of women in comics, and then took a look at some great works by female cartoonists including Megan Kelso, Tarpe Mills, Raina Telgemeier, Vera Brosgol, Colleen Coover, Sara Varon and many more.
The girls were also given a selection of items to study from The Dylan Williams Collection; all hand-made, uniquely bound, self-published and widely varying formats of mini-comics. We figured out how each one was made, and explored the beauty of re-purposing materials for your artwork (floss! potato stamps! cereal boxes! cigarette cartons! and more), and took some time to read our favorites.
They went wild over the potential that self-publishing holds, making this session another of many that drove home the importance of collecting and archiving self-published and small press works. These items are often the most inspirational–especially to youths–by their ability to capture the possibility, accessibility, and fun in DIY projects. Kids are empowered by the freedom that self-publishing offers, are unintimidated by the comics and cartoon format, and always attracted to the craftiness of hand-binding. Here at the Cartoon Library, we are finding boundless benefits from starting this collection of mini-comics, and strongly encourage other libraries to do the same.
Let the cartooning begin! After studying and sharing these works with each other, the girls then set out to make their own comics. Some stuck to the one-sheet-workshop format and others pushed their pieces to a whole new level, folding folds where folds have never been folded before! Some made multiple finished booklets, others took time to detail 9 panels onto each 2 3/4 x 4 1/4 page.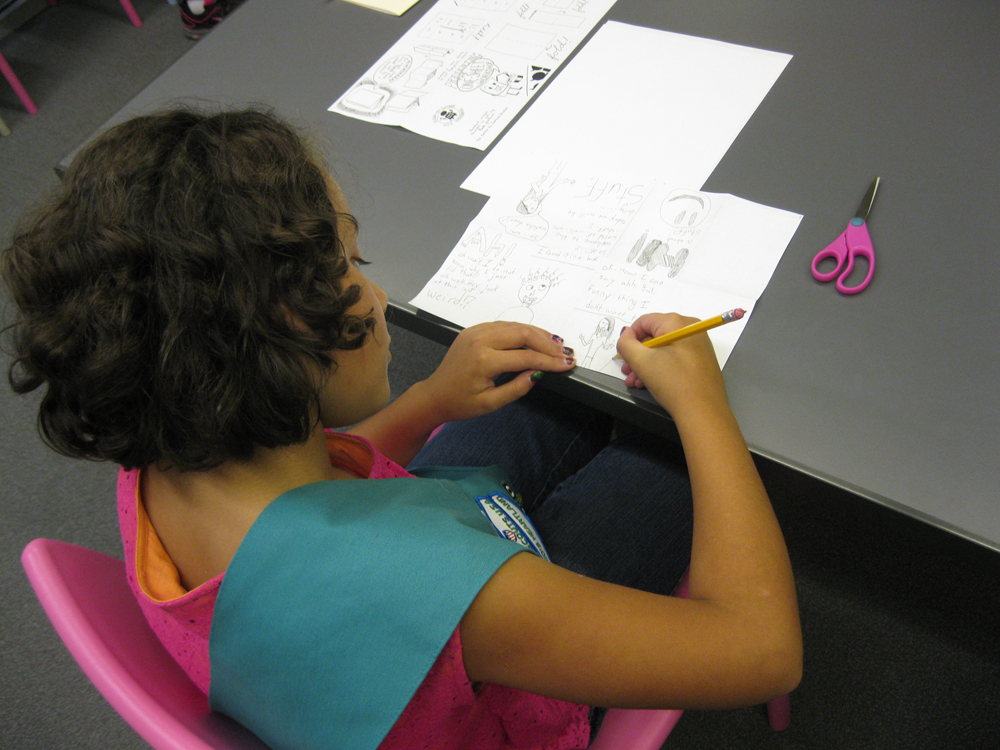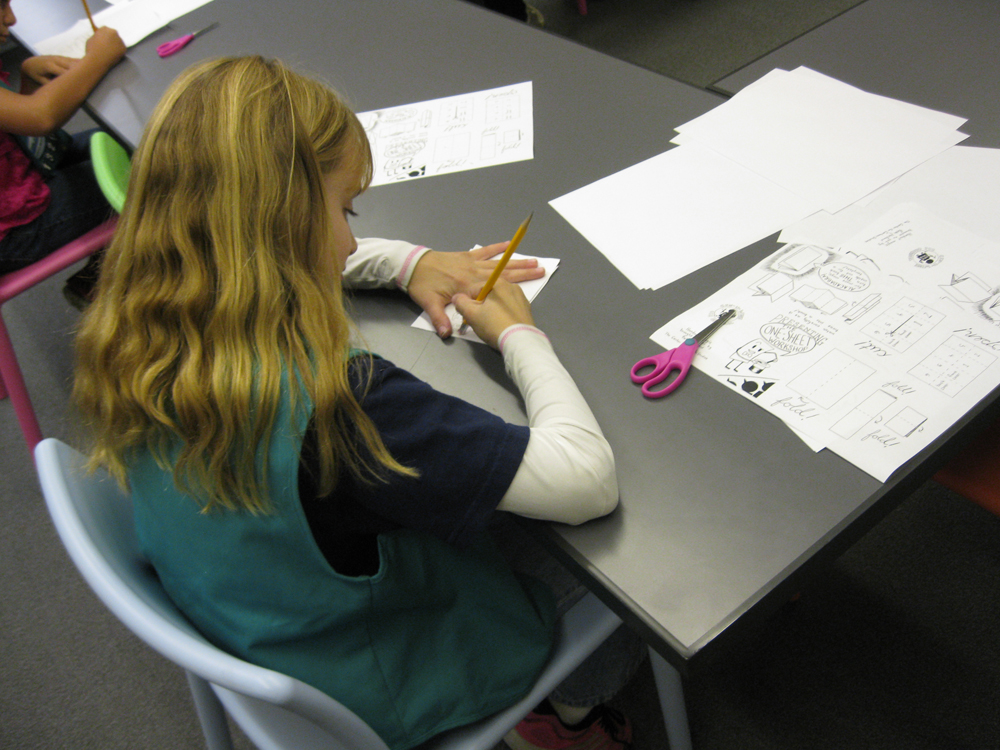 Thanks for visiting, Troop 1320!

For information about starting a small-press collection at your library, or bringing a Girl Scout troop into our library, please contact Caitlin McGurk at mcgurk.17@osu.edu