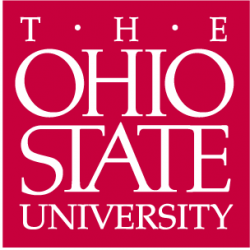 Contact: Caitlin McGurk
The Ohio State University
Billy Ireland Cartoon Library & Museum
1813 N High St.
Columbus OH 43210-1393
614-292-0538
cartoons@osu.edu
FOR IMMEDIATE RELEASE: March 20, 2019
Upcoming Exhibitions at The Billy Ireland Cartoon Library & Museum:
DRAWING BLOOD: COMICS AND MEDICINE
&
FRONT LINE: EDITORIAL CARTOONISTS AND THE FIRST AMENDMENT
April 20, 2019 – October 20, 2019
Freedom of speech and medicine are the subjects of two unique new exhibits opening in April at the Billy Ireland Cartoon Library & Museum.
DRAWING BLOOD: COMICS AND MEDICINE: This exhibit traces the history of comics' obsession with medicine from the 18th century to today. The earliest cartoonists frequently satirized a medical practice dominated by bloodletting, purging, and other largely ineffective treatments. Over the next two centuries, modern medicine would go through remarkable transformations. Comics were there for the good and the bad, helping to rebrand the doctor from quack to hero, but also critiquing a medical system that often privileged profits over patients. Drawing Blood highlights the sometimes caustic eye of cartoonists, as they consider doctors, patients, illness, and treatment in the rapidly changing world of medicine—one which continues to present new possibilities and new challenges. The exhibit features work by a wide array of creators, from pioneers of cartooning like James Gillray, William Hogarth, Thomas Nast, and Frederick Opper to contemporary greats like Richard Thompson, Carol Tyler, John Porcellino, Alison Bechdel, and Julia Wertz.
Curated by Professor Jared Gardner, OSU Department of English
FRONT LINE: EDITORIAL CARTOONISTS AND THE FIRST AMENDMENT:  What do current debates about social media, trigger warnings, fake news, and libel have to do with the First Amendment and editorial cartoonists? Editorial cartoonists both benefit from and defend First Amendment speech and press protections. Their graphic commentary about current events is a catalyst for political engagement. Cartoonists invite readers to consider the impact of trigger warnings, Wikileaks, libel suits that result in silencing critics, and allegations of fake news.  Front Line: Editorial Cartoonists and the First Amendment documents editorial cartooning commentary about free expression in the twentieth century and highlights contemporary work by members of the Association of American Editorial Cartoonists, alongside historical works from the Billy Ireland Cartoon Library & Museum's collections. The exhibit includes work by Pat Oliphant, Art Young, Jen Sorensen, Garry Trudeau, Kate Salley Palmer, Rob Rogers, and more.
Ann Telnaes, Pulitzer-Prize winning political cartoonist, and Lucy Shelton Caswell, Professor Emerita and Founding Curator of the Billy Ireland Cartoon Library & Museum, co-curated this exhibition.
About the Billy Ireland Cartoon Library & Museum:  The BICLM is one of The Ohio State University Libraries' special collections. Its primary mission is to develop a comprehensive research collection of materials documenting American printed cartoon art (editorial cartoons, comic strips, comic books, graphic novels, sports cartoons, and magazine cartoons) and to provide access to the collections.  The BICLM recently moved into its newly-renovated 30,000 sq. ft. facility that includes a museum with three exhibition galleries, a reading room for researchers and a state-of-the-art collections storage space.   The library reading room is open Monday-Friday 9 a.m. to 5 p.m. and Sunday 1 – 5 p.m. The museum is open Tuesday-Sunday from 1 – 5 p.m.  See http://cartoons.osu.edu/ for further information.