"I'm in this business to dispense opinions," Etta Hulme once said in an interview, "and — if the job gets done right — to get people stirred up while keepin' things on the funny side." Best known for her editorial cartoons, Etta Hulme (1923-2014) was the chief cartoonist for the Fort Worth Star-Telegram for 36 years. She also served as President for the American Association of Editorial Cartoonists, and twice received the National Cartoonist Society award for Best Editorial Cartoonist. The BICLM recently acquired a collection of Hulme's original artwork, sketches, correspondences, books, comics, and other belongings.
During her long and industrious career, Etta provided a consistent voice in cartooning. Her path wasn't always easy; she was one of the only women to be hired as a full-time newspaper cartoonist, and was frequently carped for her boldly liberal views in a conservative Texan town. Etta laughed off criticism and even threats; her endless wit and terrific determination are best illustrated by her daily cartoons. Among the 33 sketches are a few that feature one of her popular targets, the IRS:
Etta's cartooning long pre-dates her political strips. These are the artifacts of a long and varied career, beginning with Disney; the animation studios hired her during World War II, when restrictions on hiring women were temporarily lifted. During her early days working in animation, Etta earned her chops story-boarding, inventing characters, and cartooning for a kids' audience.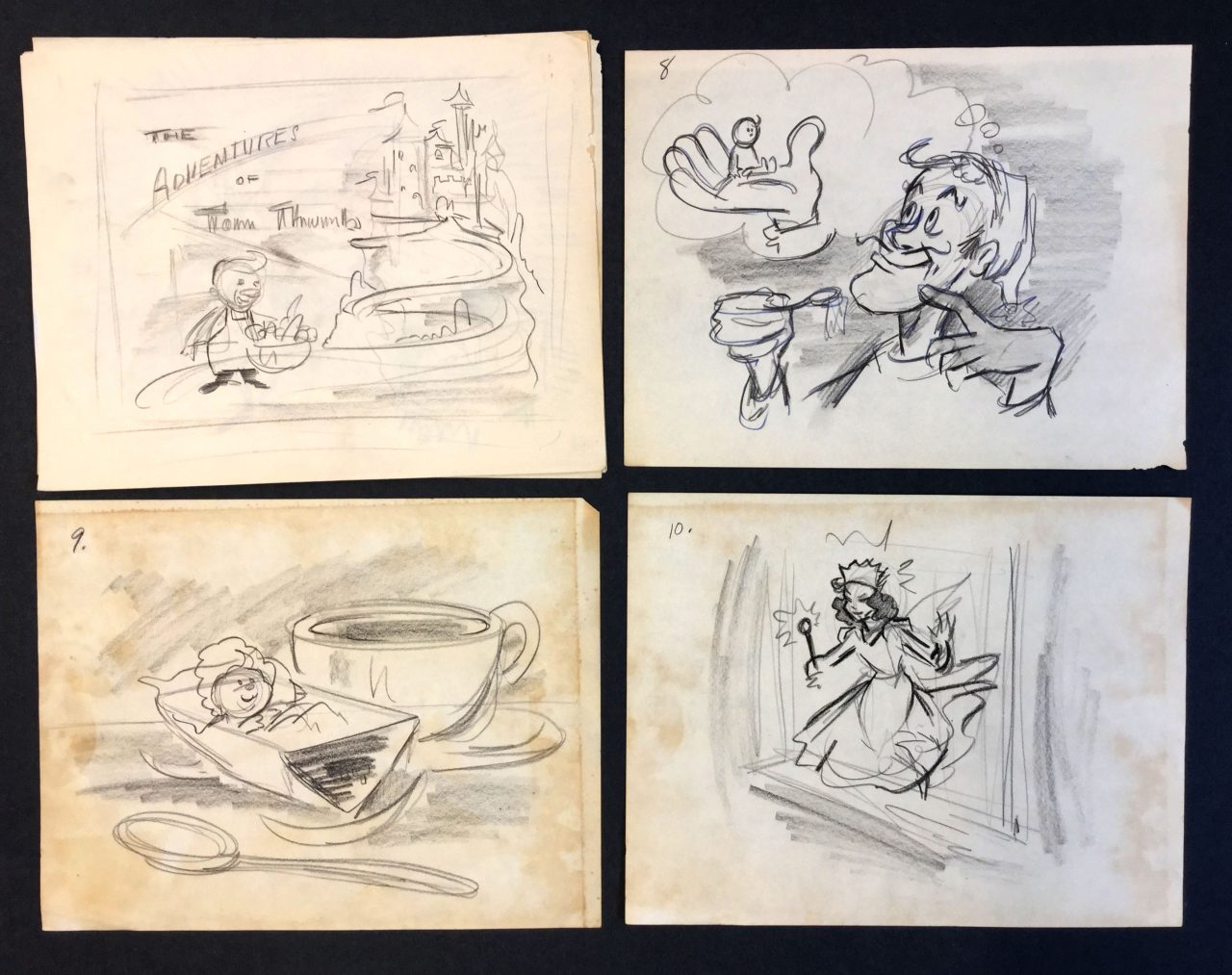 She submitted a number of storyboards to popular comic book publishers, many of which were turned down. Editors were often very candid with their criticism–letters like this one would have required a thick skin!
Eventually, in the late 1940s and early 1950s, Etta landed a regular job writing and drawing for "Red" Rabbit, a very popular kids' comic. We found this fantastic photo in a box of her belongings—a group of kids in the early fifties, gathered around their favorite comic.
The "Mr. Laue" referred to in the caption is Charles "Chas" Laue, who was Etta's editor. Etta and Chas had a friendly working relationship, and his letters were fond and informal, unlike previous editors'. Here's an example of one such letter, in which Chas asks Etta for advertising advice:
Chas Laue was happy with a cover Etta (then Etta Parks) had drawn. Among a pile of original "Red" Rabbit covers are this sketch and final print, as well as some charming character sketches.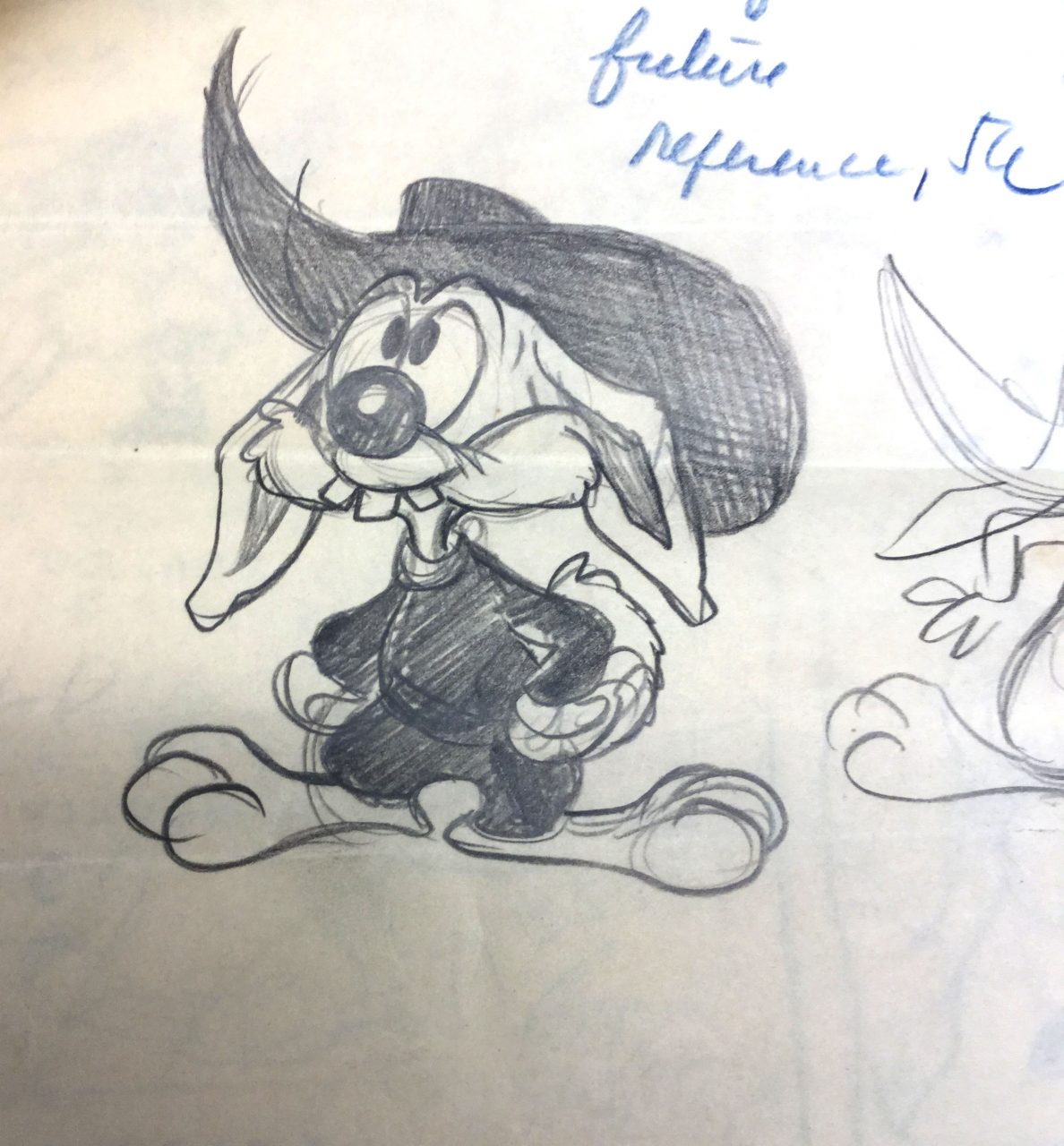 Taking inspiration for both editorial cartoons and kids' comics, Etta had a (heavily bookmarked!) collection of Cartoons Magazine, a World War I anthology of humor and politics, as well as these colorful comic books ranging from Krazy Kat to Korak.
Etta Hulme was a talented cartoonist and a fascinating person—this is just a small sample of her life and legacy. To learn more about Etta and her work: