FOR IMMEDIATE RELEASE: January 23, 2015
Dan Perkins donates "Tom Tomorrow Collection" to The Ohio State University Libraries'
Billy Ireland Cartoon Library & Museum 
COLUMBUS- Dan Perkins, better known by his pen name Tom Tomorrow, has donated his collection of manuscripts, research materials, and ephemera to The Ohio State University Libraries' Billy Ireland Cartoon Library & Museum (BICLM).  Perkins is the creator of This Modern World, a weekly political satire comic strip that runs in approximately 70 papers and on websites including Daily Kos, The Nation, and The Nib.  He has twice received the first place Robert F. Kennedy Award for Excellence in Journalism in 1998 and 2003.  In 2013, he was awarded the Herblock Prize for excellence in editorial cartooning.  In 2009, he created the artwork for the Pearl Jam album Backspacer.  His work has appeared in The New York Times, The New Yorker, Spin, Mother Jones, Esquire, The Economist, The Nation, U.S. News and World Report, and The American Prospect.
When asked why he found OSU to be the ideal home for his collection, Perkins said: "At this point, it represents not only a history of my own work, but of the alternative press itself, and I hope there's some value in that for some scholar someday.  So when Curator Jenny Robb said The Billy Ireland Cartoon Library & Museum would be interested, I was thrilled — not only is all this material going to be preserved and accessible, but it will be in the biggest cartoon library in the world.  I can't think of a better home for it all, though it does rob my young son of his eventual inheritance of many boxes full of old newspapers."
Perkins plans to continue to add to his initial donation in the future, explaining "I still have more of this stuff tucked away in the attic and basement, so the good people at Ohio State can expect further additions in the future — as well as some significant portion of my pre-digital original art."  The first shipment included tear-sheets of published cartoons and illustrations, interviews, articles, and miscellaneous ephemera.
"We are honored to receive this collection of manuscript materials from Dan Perkins and look forward to future additions to the collection," said BICLM Curator and Associate Professor Jenny E. Robb, "Perkins' independent satirical voice and unique graphic style have made him one of the top alternative-weekly cartoonists of the past quarter century.  His cartoons will be appreciated and studied long into the future as insightful commentary and criticism of American politics and society."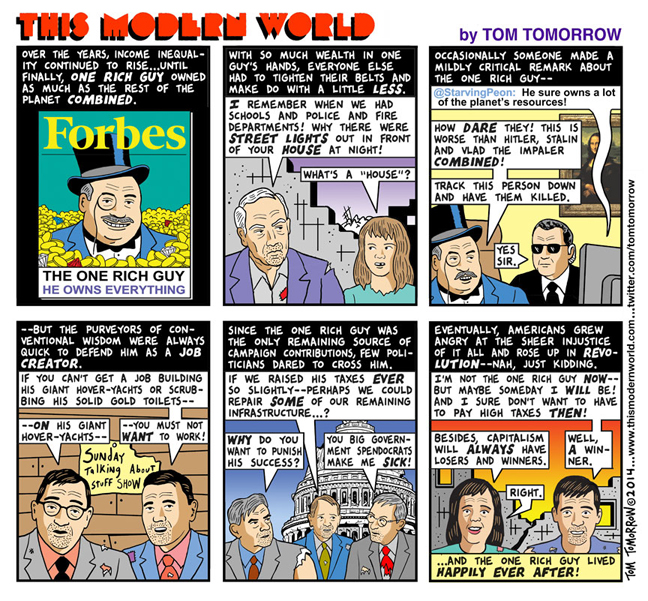 About the Billy Ireland Cartoon Library & Museum:  The BICLM is one of The Ohio State University Libraries' special collections. Its primary mission is to develop a comprehensive research collection of materials documenting American printed cartoon art (editorial cartoons, comic strips, comic books, graphic novels, sports cartoons, and magazine cartoons) and to provide access to these collections.  The BICLM recently moved into its newly-renovated 30,000 sq. ft. facility that includes a museum with three exhibition galleries, a reading room for researchers and a state-of-the-art collections storage space.   The library reading room is open Monday-Friday 9 a.m. to 5 p.m. and Sunday 1 p.m. to 5 p.m. The Museum is open Tuesday-Sunday from 1 – 5 p.m.  See http://cartoons.osu.edu/ for further information.
The Ohio State University Libraries
Billy Ireland Cartoon Library & Museum
Contact: Caitlin McGurk
Sullivant Hall
1813 N. High St
Columbus, OH 43210
614-292-0538 Phone
614-292-9101 Fax