Shortly after our Artists' Book Open House this February, we were thrilled to be contacted by lecturer Kristen Spickard in the art department about bringing her students into the Cartoon Library for a zine-making assignment.
Kristen's class is the very first Intro to Digital Photography class that we've hosted here, and for their final project she wanted the students to create their own zine on any topic of their choice, so long as they incorporated photography into the piece. In order to gain some inspiration and learn more about binding techniques, the students came in to the Cartoon Library for two hours for a lecture on the history of zine and mini-comics making, and a show-and-tell of some of our incredibly unique items in The Dylan Williams Collection.
These 25 students of varying majors and ages were entirely new to the zine format and culture when coming in to the class, and each left with a thorough understanding of the spectrum of shapes, sizes, and subject matters that a self-published piece can take on.
On the last day of classes, I was invited to come to ART 2555's Zine Release Party, where the students were trading their own finished publications, and swapping stories of how they were made. The results were amazing! No two students final projects were alike, and the topics ranged from personal pieces to instructional pamphlets, each incorporating digital photography into the theme.

There were accordion-style photo zines:
Food zines (food included)!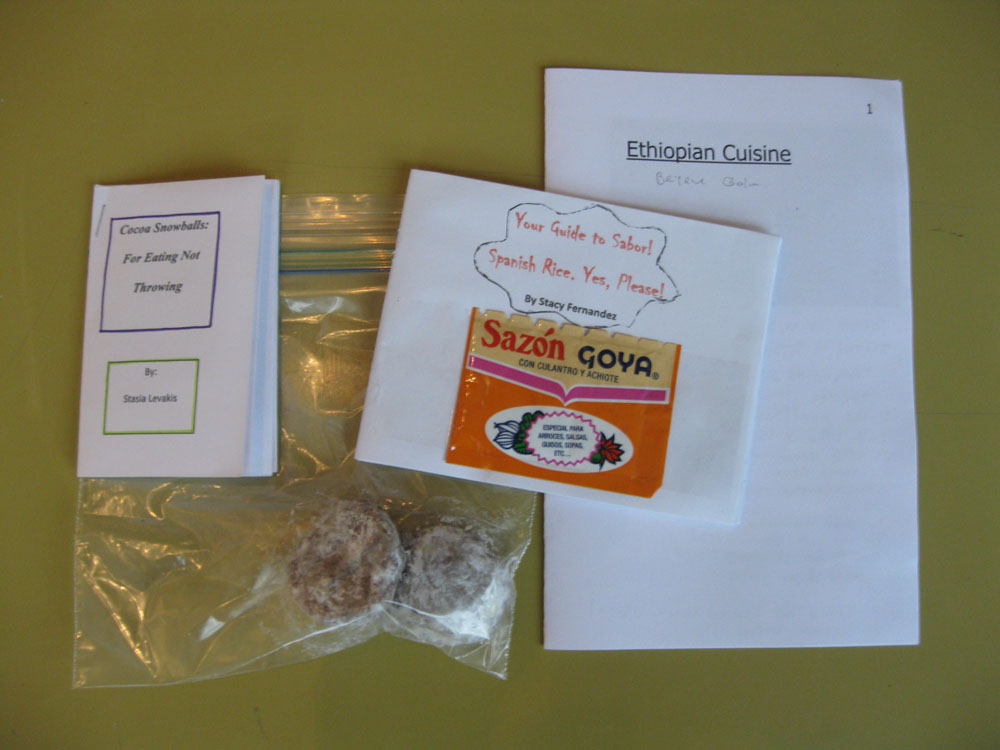 Zines about traveling and new homes: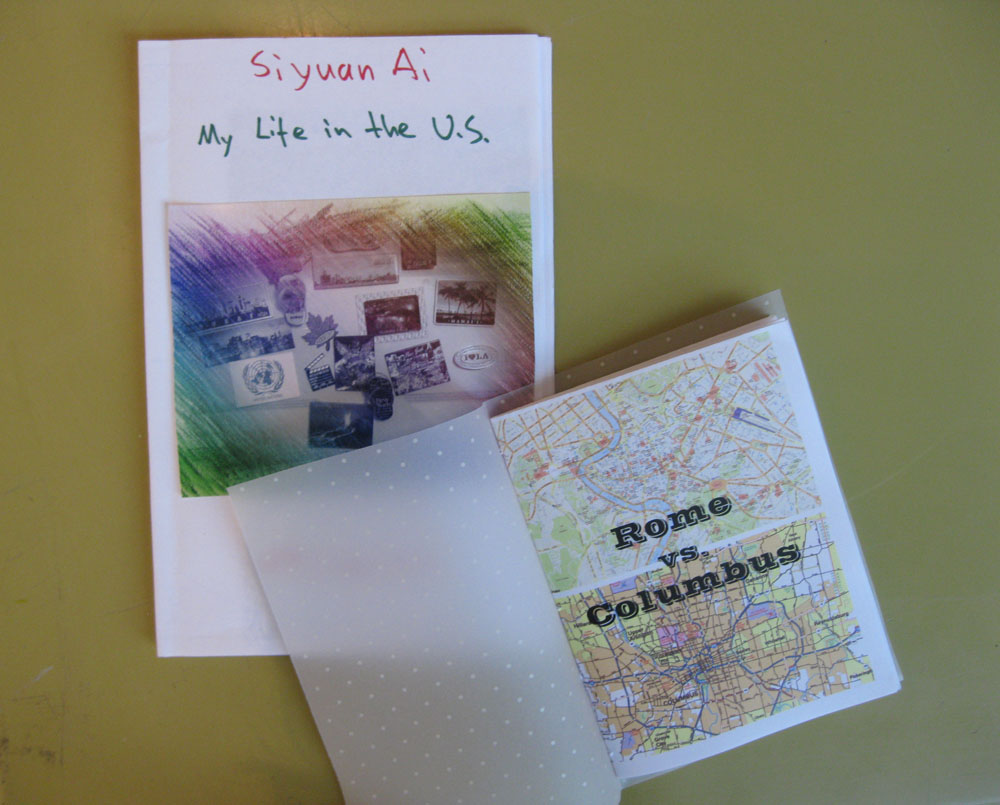 Zines on faith: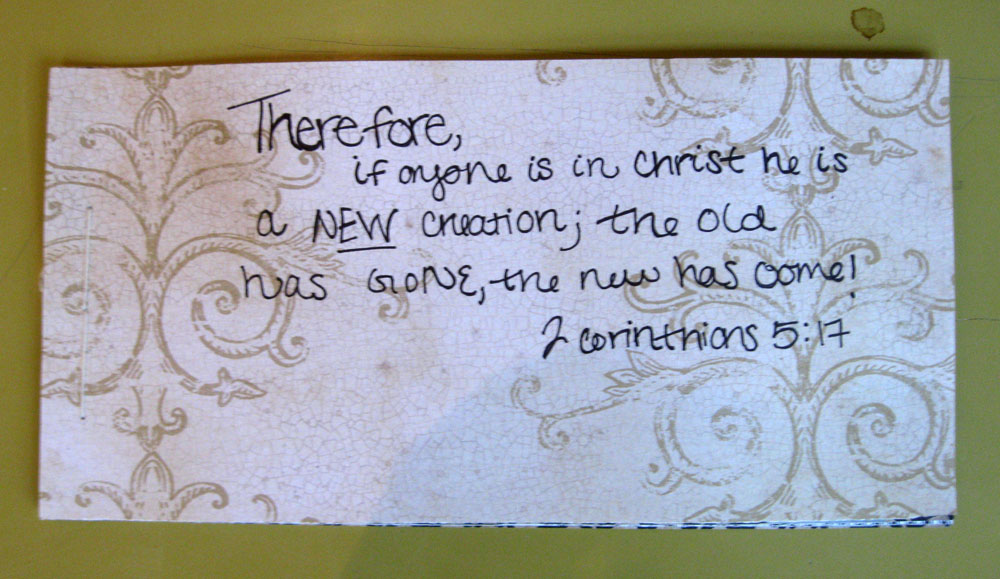 Zines of passion: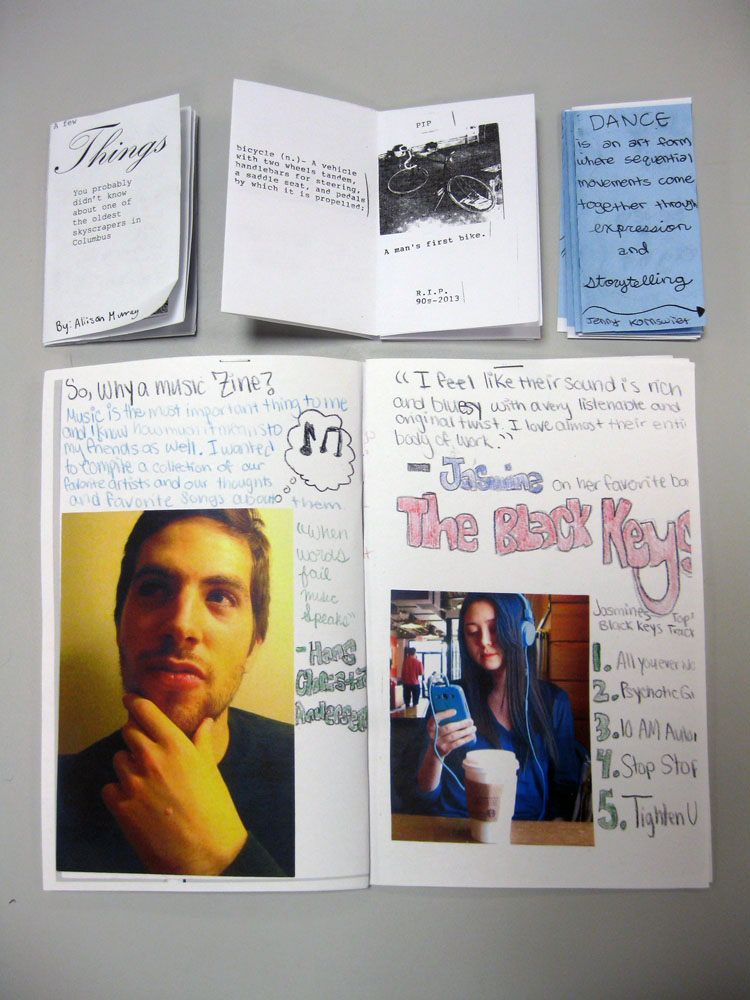 …and one student even hand-made their own paper for their zine!

At the Zine Release Party, the students were kind enough to gift us a copy of each of their final project zines, to be donated to The Dylan Williams Collection, from which their inspiration came!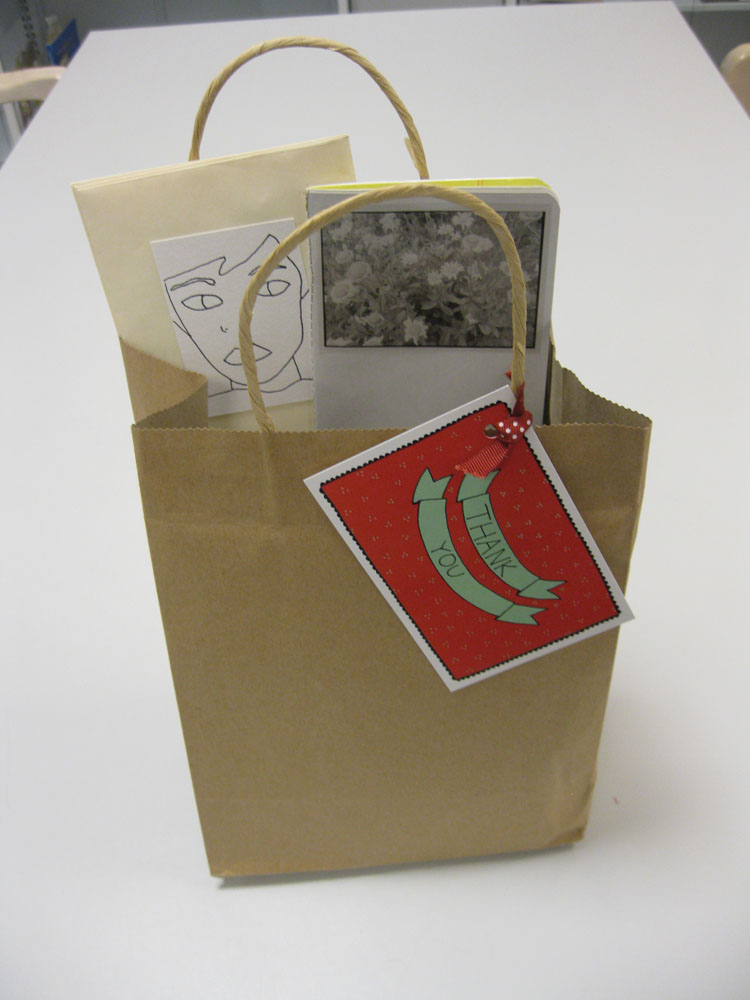 Thank you, ART 2555!
For information about bringing your class into the Cartoon Library, please contact us at cartoons@osu.edu