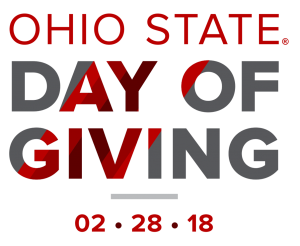 It's not easy being the official memory bank for Ohio State.
The University Archives is charged with the honor – and challenge – of preserving Ohio State's memories. Our team handles every aspect from collection and distribution of donated materials to reference requests and special projects. Increasingly our work includes online and digital archives. The act of digitizing materials
has significantly increased both the number of donations and the number of questions we receive. The University Archives team is up for the challenge, but we need more funds to meet the demands of the digital age.
How to help
When you give to University Archives, you help Ohio State collect, store and distribute materials from our alumni, friends, colleges and departments. Your support of the Paul and Sandy Watkins Endowment will allow us to provide essential development and training to staff, fund new special projects and hire additional student employees. Your gift today is even more important as we prepare for Ohio State's 150th birthday – our sesquicentennial – and commemorate this exciting milestone in the university's history.
What else should I know?
The Archives helps individuals with a variety of personal and professional projects – everything from researching family histories to writing books, term papers and scholarly research articles.
Our work touches the university community, and people around the world. In 2017, University Archives answered nearly 2,000 questions from individuals ages 8 to 80.
In the same year, we received more than 200 items or collections, ranging from a photo album of the 1938 Marching Band to 51 GB of digital football images.
As part of University Libraries, the University Archives partners with units across campus including the Ohio State Alumni Association, the Lantern, and Athletics to make our archived materials widely available to the university and public.
Ready to help us preserve Ohio State's memories? Please give to the Paul and Sandy Watkins Endowment for University Archives.