The University Archives is excited to announce the release of the alumni magazine online archives.  We have digitized the magazine from its creation in 1909 until 1979.  Later issues are currently in the process of being scanned and will be available soon.
The alumni magazine is located with the Lantern at https://go.osu.edu/publicationarchives.  For more information on how to search the site, please see our previous post about searching the Lantern.
You can limit your searching between the publications by clicking on the "All titles" button under "Filter your search"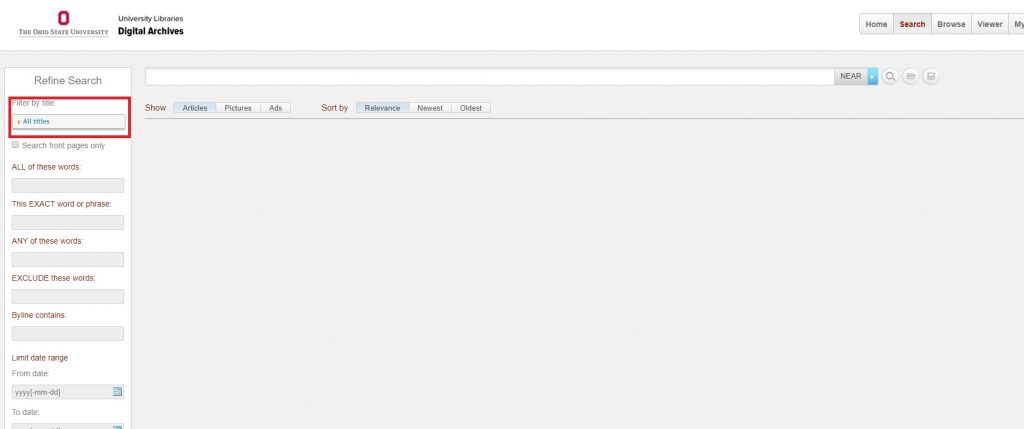 You can then check or un-check the title you would like to search within.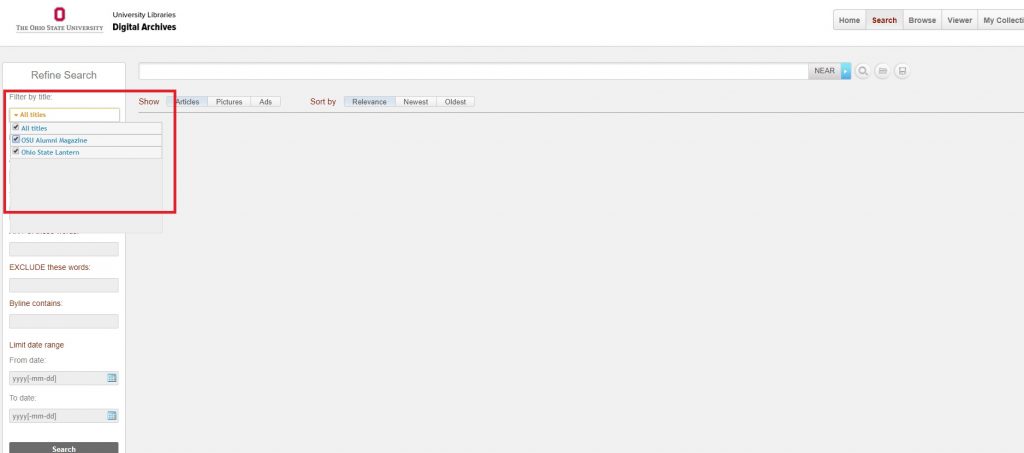 If you have any questions, please feel free to contact us.