Women have worked in the male-dominated comics industry since the very beginning. Two female cartoonists in particular, Rose O'Neil and Grace Drayton, enjoyed such a level of success that their impact can still be felt—and seen—today.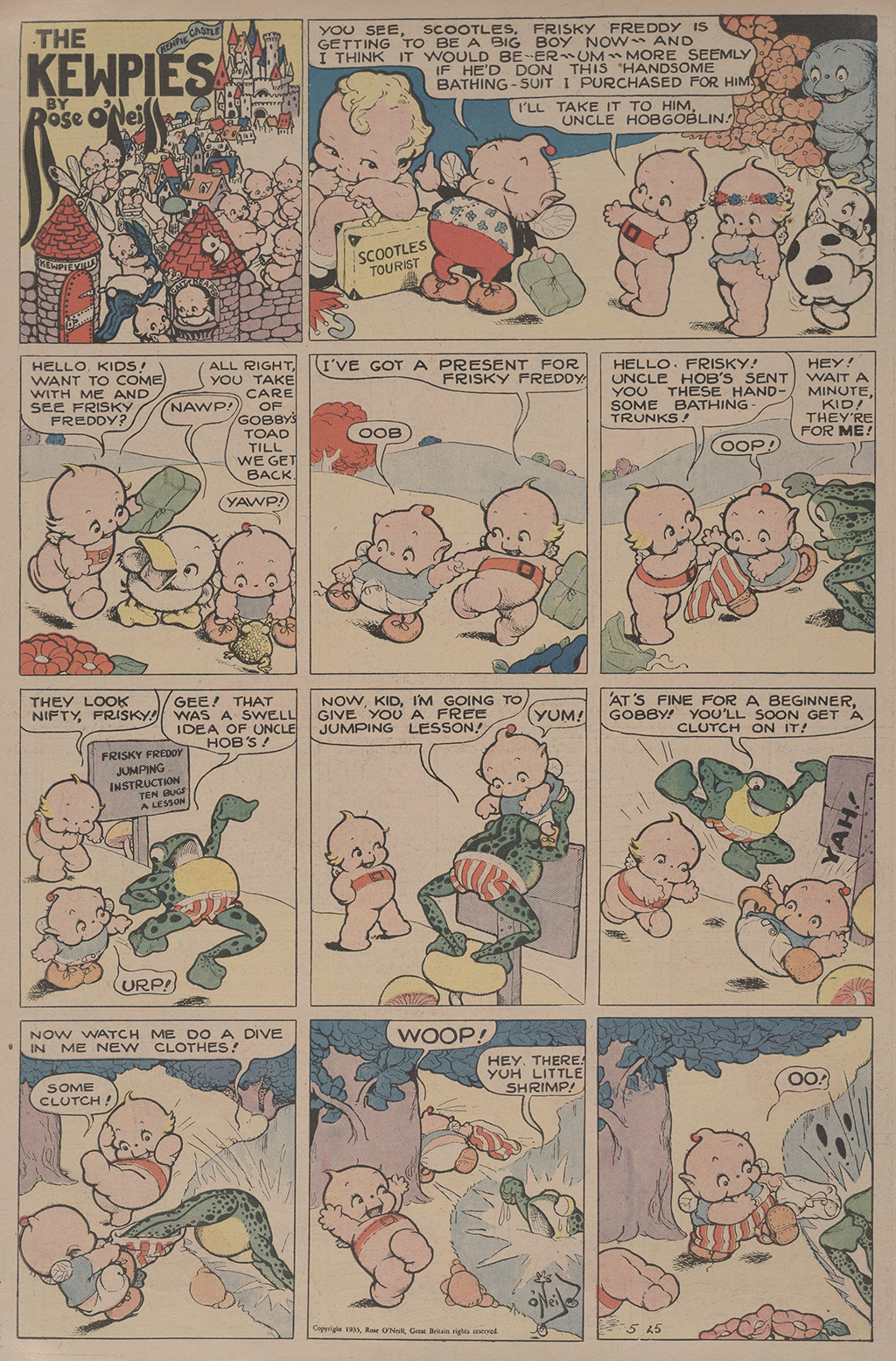 Rose O'Neill
The Kewpies
May 25, 1935
Ink on newsprint
San Francisco Academy of Comic Art Collection
Born in 1874, Rose O'Neill was raised in rural Nebraska, where she provided illustrations for local Omaha publications as a teenager. In 1893 she relocated to New York City and began contributing cartoons to magazines including True, Puck, Harper's, and Life. Rose's true breakthrough happened in 1909, when her original characters the Kewpies made their debut in Ladies' Home Journal, quickly followed by appearances in Woman's Home Companion and Good Housekeeping. Kewpies were cherub babies who made innocent mischief, and they quickly rose in popularity. By 1912, a porcelain company began producing Kewpie dolls, which were some of the first successfully mass-marketed toys in the United States. These dolls remain collectors' items to this day, and Ohioans will recognize the Kewpie name from a fast-food chain, Kewpee, whose signature baby mascot was inspired by the Kewpie dolls. At the peak of her success, Rose O'Neill was the highest paid female illustrator in the world.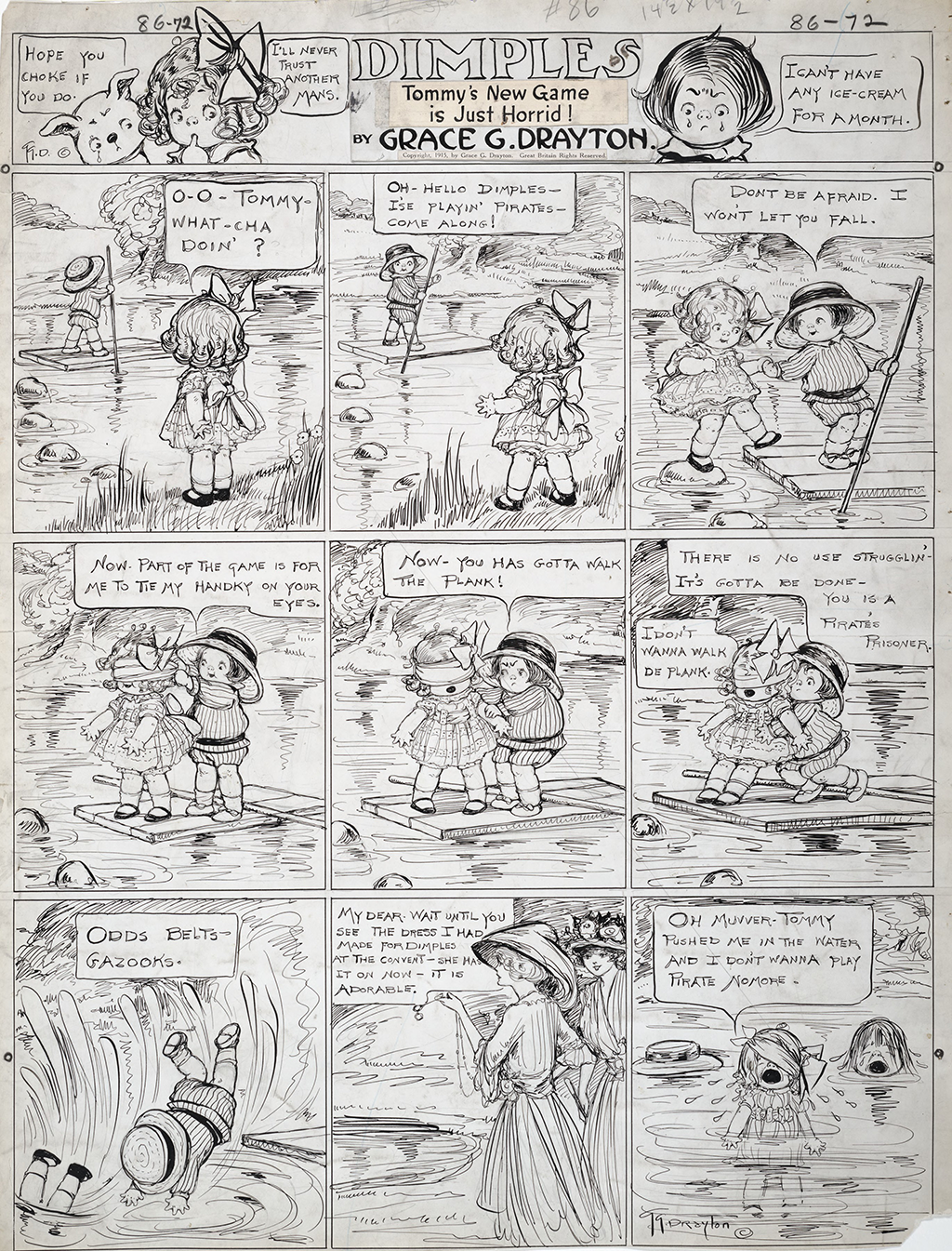 Grace Drayton
Dolly Dimples
1915
Ink on paper
International Museum of Cartoon Art Collection
Grace Drayton (also known by her first married name, Grace Wiederseim) enjoyed a similar career to O'Neill's. Born in 1877 in Philadelphia, Drayton studied under painter Robert Henri, one of the leaders of the Ashcan School of American realism. Grace freelanced as a teenager and began creating cartoon features for The Philadelphia Press in 1900. She collaborated with her sister Margaret G. Hays, and the two took on a similar style to create sweet cartoons featuring rosy round-faced children. In 1904, Grace and her first husband, Theodore, submitted an advertisement idea to the Campbell Soup Company featuring her signature children, and the company loved it. Drayton's Campbell's Soup Kids were printed on thousands of pieces of merchandise and advertisements for one of the most enduring household brand names in the United States. Grace went on to produce newspaper comics including Toodles (1911) and Dolly Dimples (1915) and to illustrate various children's books.