In 1947, former journalist Orrin Cromwell Evans founded All-Negro Comics, Inc. and published the first known comic book featuring all African-American artists and writers. This 48-page issue features a variety of stories and characters, including Ace Harlem (bottom left), a dashing, heroic police detective who fights for justice in his city.
On the title page, Evans published a note to readers: "Every brush stroke and pen line in the drawings on these pages are by Negro artists… This publication is another milestone in the splendid history of Negro journalism. All-Negro Comics will not only give Negro artists an opportunity gainfully to use their talents, but it will glorify Negro historical achievements."
Despite resistance and competition from publishers and distributors, All-Negro Comics demonstrated that there was an appetite for more positive portrayals of African-American comics characters. However, Evans and his company were unable to afford the publication of another issue.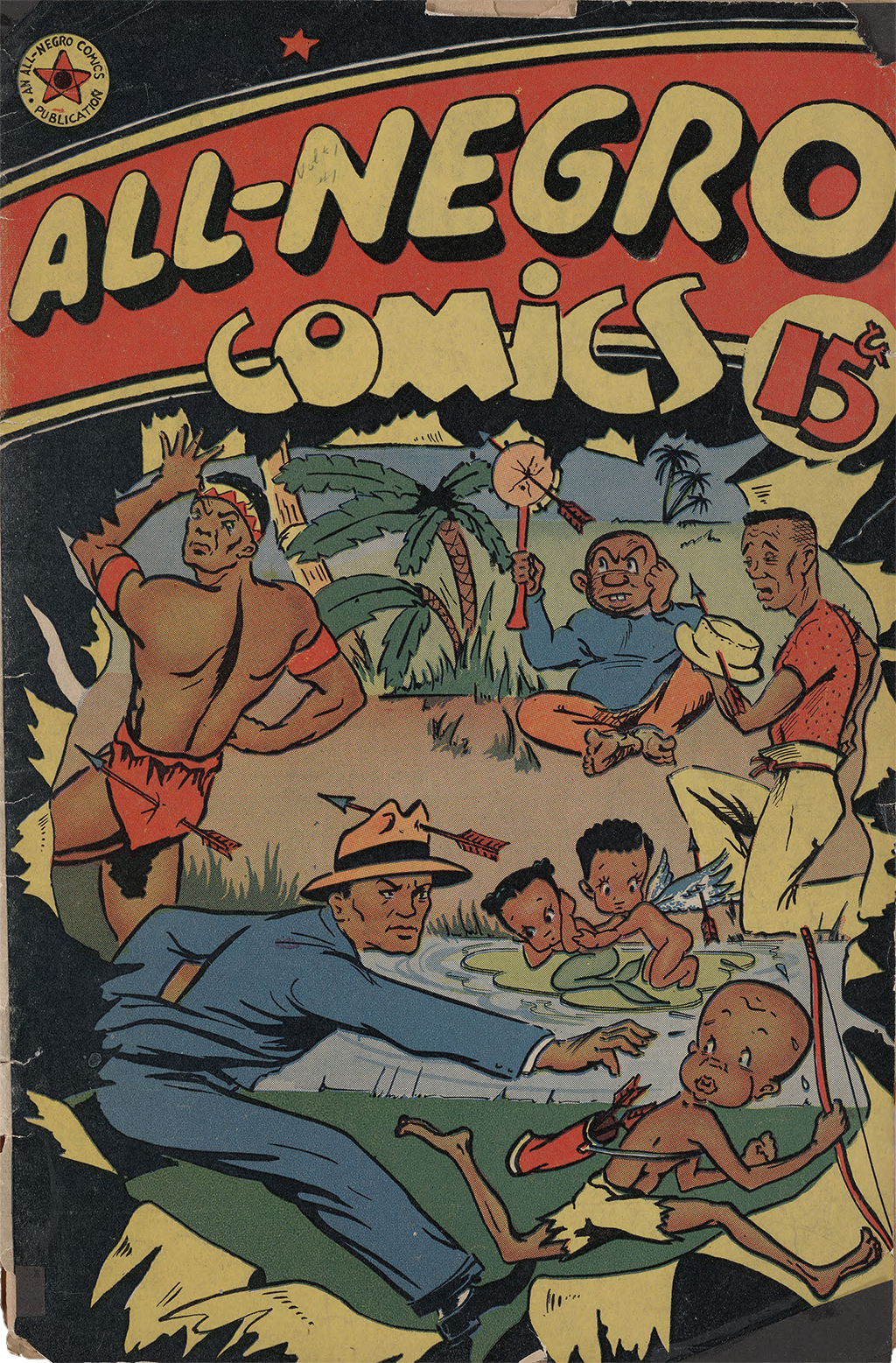 Various artists
All-Negro Comics No. 1
June 1947
All-Negro Comics, Inc.
Larry Ivie Collection