Elmer Simms Campbell was the first African American cartoonist to have work published regularly in national magazines like Esquire, Life, Judge, The New Yorker, and Playboy. He was the creator of Esquire's famous mascot, "Esky." He also broke the racial barrier with syndicated newspaper comics. King Features syndicated his most popular feature, Cuties, to more than 145 daily newspapers starting in 1940.
Up until the Civil Rights Movement, Campbell's work was entirely devoid of African-American characters. Instead, his cartooning style reflected the salable trend of "good girl" art, depicting attractive and whimsical white women. Campbell stuck to illustrating the lives of the white upper class in general, successfully concealing his own racial identity.
This scrapbook full of letters and photographs that Campbell sent to friend and fellow cartoonist McGowan Miller in the 1950s reflects his life more fully. He writes of exploits with Cab Calloway, Dizzy Gillespie and others, partying late into the night while living in Switzerland for a time. Other letters reveal concerns about his daughter's marriage to American photographer Gordon Parks, who was twice her age. Generally, these letters are full of soul and spirit, and embody the loving friendship between two men of different races, bound by comics and cartoons.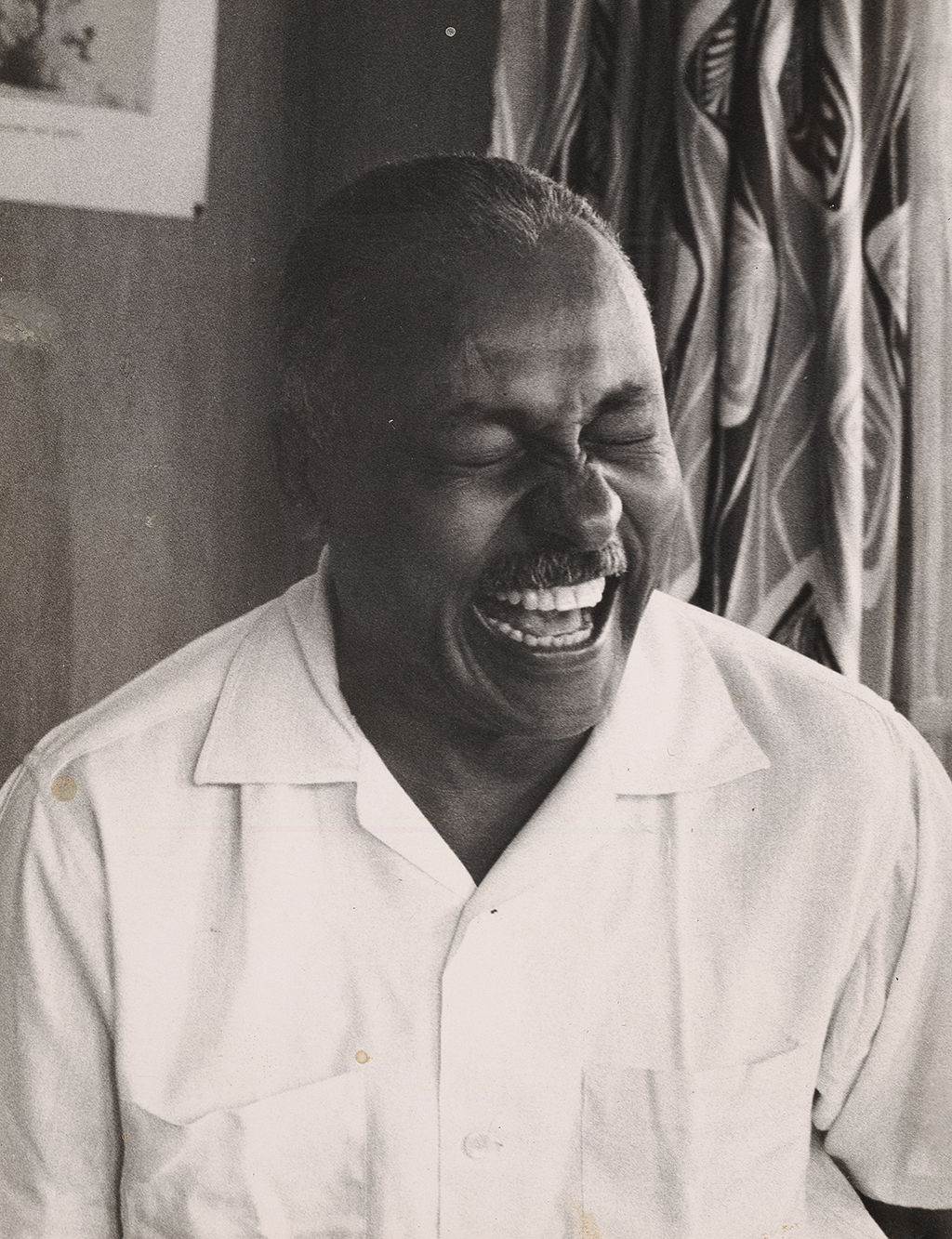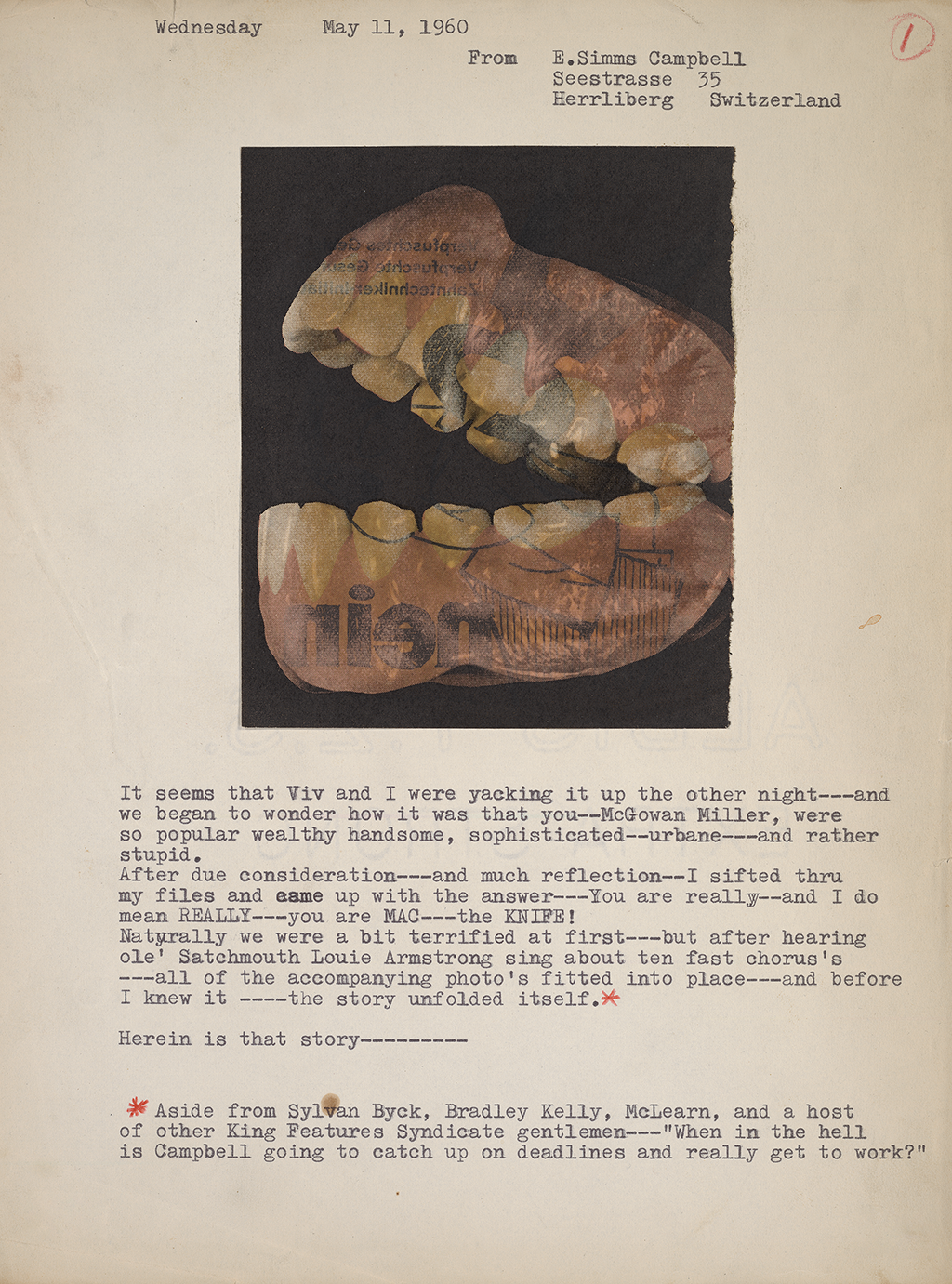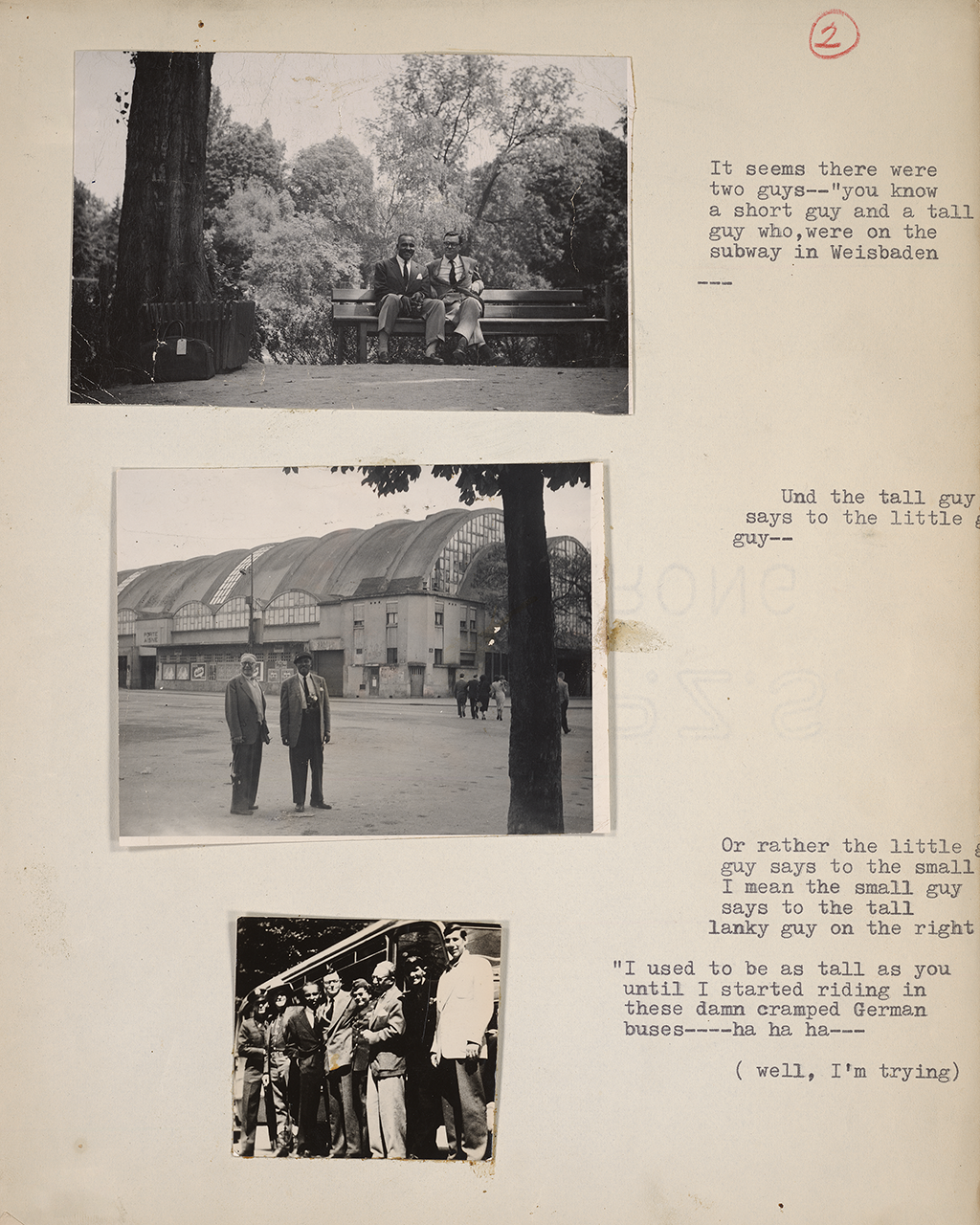 E. Simms Campbell
Photos, scrapbook pages, and correspondence
1958–1962
McGowan Miller Collection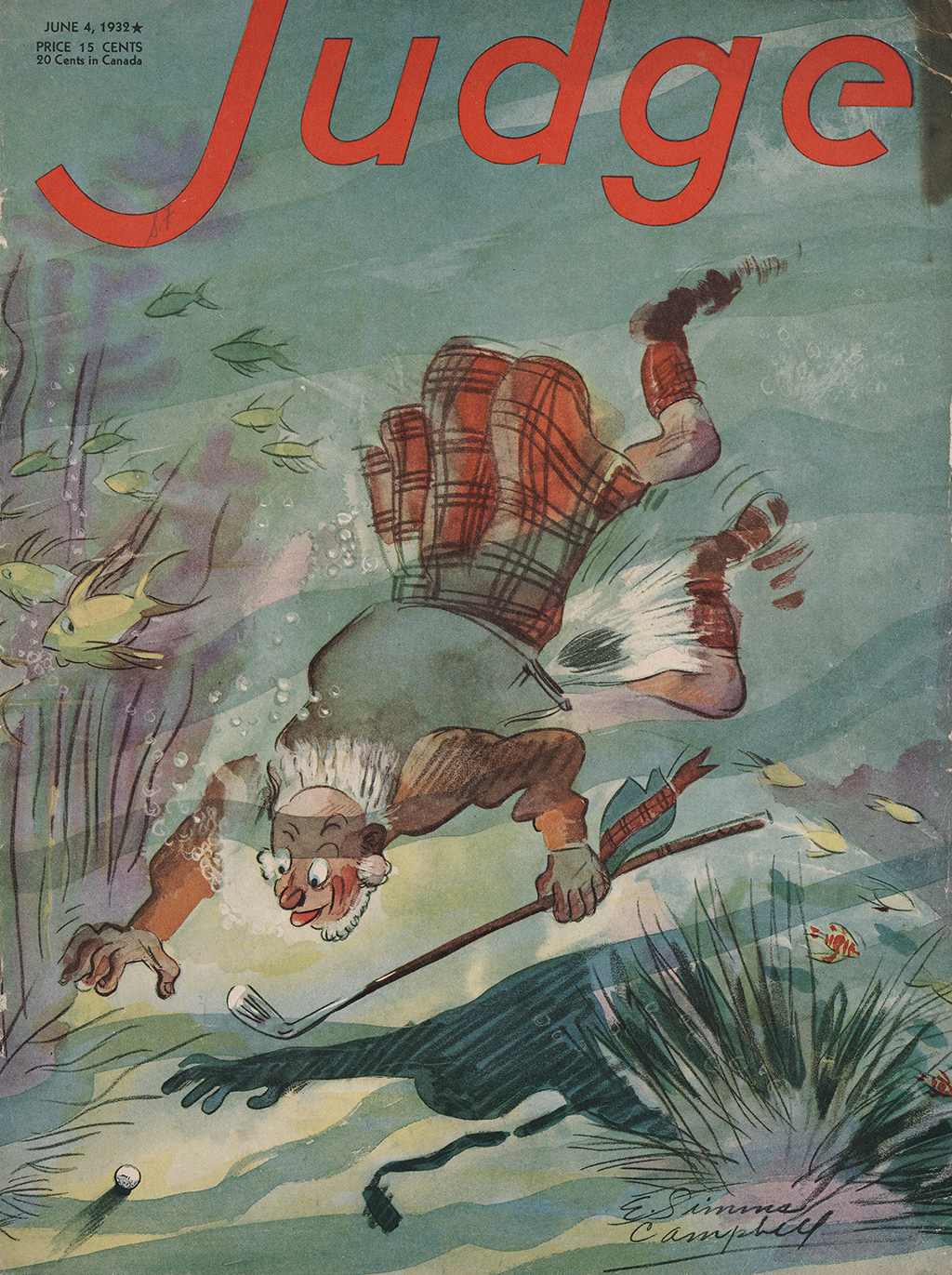 Cover by E. Simms Campbell
June 4, 1932
Judge Volume 102, Issue No. 2640

E. Simms Campbell
"Darling, what are you going give to me…"
1951
Watercolor and ink on board
International Museum of Cartoon Art Collection