Shared Collections Librarian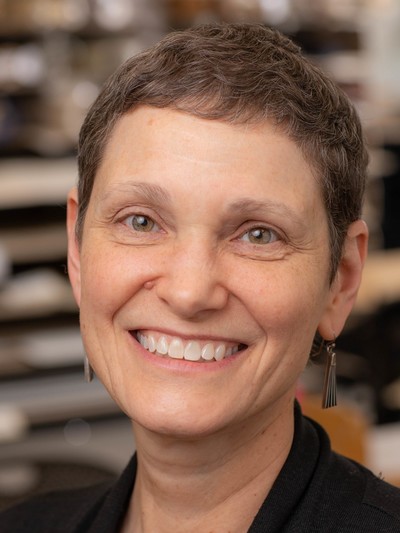 University Libraries Administration
1858 Neil Ave Mall Columbus OH 43210-1286
614-292-6840
strieb.2@osu.edu
strieb.2@osu.edu
Download vCard
Karla Strieb provides vision, leadership, administration, and strategic direction in University Libraries' programs for providing content access and stewardship. As a member of the Libraries' executive team, she contributes to strategic planning, relationship building, and resource management and allocation. As a Professor, Strieb maintains an active program of research (ORCID 0000-0002-9160-1834) and service contributions to the Big Ten Academic Alliance, the American Library Association, HathiTrust, and the Center for Research Libraries.
---
About Karla
Strieb (formerly Karla Hahn) joined University Libraries in April 2011. Prior to that, she was a staff member with the Association of Research Libraries where she was responsible for the development of ARL's Transforming Research Libraries strategic directions, which focuses on new and expanding roles for ARL libraries. Strieb joined ARL in 2005 when she assumed leadership of ARL's Office of Scholarly Communication. In April 2009, she shifted her programmatic leadership to transforming research library roles.
Prior to joining the ARL staff, Strieb was the Collection Management Team Leader for the University of Maryland Libraries. She worked previously at the Welch Medical Library, Johns Hopkins University, and at the University of Michigan Libraries.
Strieb has a track record of engagement with professional organizations and collaborative endeavors including OhioLINK, Big Ten Academic Alliance, HathiTrust, CRL, NISO, ALA, ALCTS, and ARL. Strieb initiated the ARL/SCRL Scholarly Communications Institute and led the development of the ALCTS Exchange (ALCTS' first and fully virtual conference).
---
Background
PhD, Information Studies, University of Maryland
MLS, Library Science, Syracuse University
MS, Evolutionary Biology, University of Chicago
BA, Geology and Biology, Wittenberg University
---
Areas of Interest
Scholarly communication
Shared print initiatives
Collection Strategy
Emerging library roles
Library communities of collaboration
---
Professional Info Links
---
Committees and Service
Management Committee
Chair, HathiTrust Program Steering Committee
Member, HathiTrust Board of Directors
Chair elect, Chief Collection Development Officers of Large Research Libraries Interest Group
ALA, ACRL, ALCTS member
---