Catalog/Authorities Librarian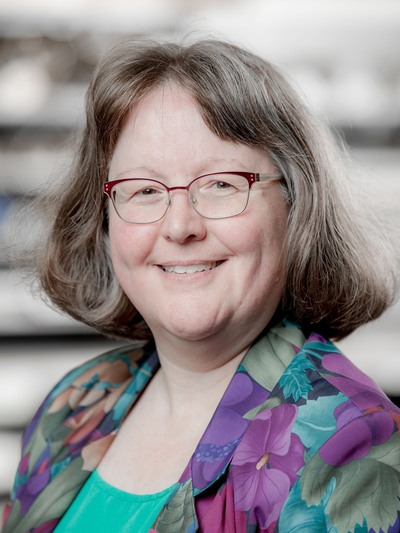 Content and Access
Kinnear Rd, 1165
1165 Kinnear Rd RM 120H Columbus, OH 43212
614-688-8091
strader.2@osu.edu
strader.2@osu.edu
Download vCard
C. Rockelle (Rocki) Strader is an associate professor in the Content and Access division of University Libraries. She is authorities librarian, catalog maintenance coordinator, and western languages cataloging coordinator. She supervises and manages the workflows for cataloging in English and western European languages and oversees creation and processing of name and subject headings, which are contributed to national files maintained by the Library of Congress and the Program for Cooperative Cataloging. Authority work and catalog maintenance are essentially quality control processes that have been put in place to ensure that researchers are able to access the resources they need when they need them.
---
---
About C
About Rocki
I joined the faculty of University Libraries in 2005 as a general cataloger and came to my current roles in 2013. However, I have been a member of the Libraries since 1993. I was in a variety of paraprofessional staff positions in several campus libraries through 2001. I received my M.L.I.S. in 2001, and in 2002 I took an administrative/professional position in what was then Serials and Electronic Resources Acquisitions.
My experience in public services and non-cataloging technical services informs the cataloging and catalog maintenance work that I do now by giving me a perspective to understand those processes' effects on online display and accessibility. The Libraries' new strategic directions provides a refreshed frame for applying this perspective to the communications and cross-departmental collaborations that are necessary for problem solving, so that we can efficiently provide our users with resources to fulfill their information needs.
---
Background
M.L.I.S., Kent State University
Ph.D., music theory, The Ohio State University
M.Mus., music theory, West Virginia University
B.Mus., summa cum laude, music theory/composition, West Virginia University
---
Areas of Interest
Keywords versus controlled vocabularies
Catalog services within the wider library environment
Cataloging and supporting users' information needs
---
Committees and Service
Faculty Advisory Council
Appointment Promotion and Tenure
Training Committee
ALA, ALCTS CaMMS Subject Analysis Committee
---