Geospatial Information Librn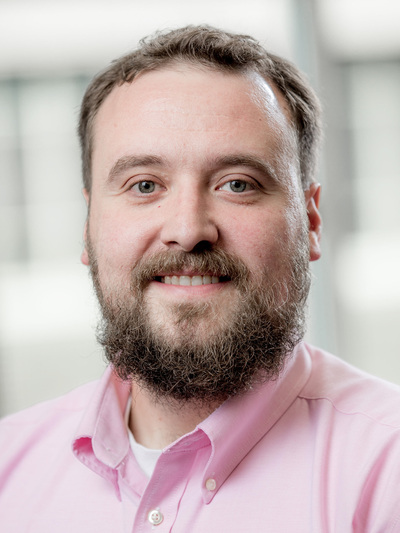 Research and Education
175 W 18th Ave Columbus OH 43210-1150
614-292-5828
sadvari.1@osu.edu
sadvari.1@osu.edu
Download vCard
Joshua Sadvari is the Geospatial Information Librarian at The Ohio State University Libraries. In this role, Sadvari is responsible for developing and delivering educational activities to support the use of geographic information systems (GIS) in research and teaching and for acting as a project consultant for faculty, staff, and students from all disciplines who are working with geospatial data, methods, and tools. Through his work, Sadvari saves researchers time by connecting them with appropriate geospatial information resources at their point of need and helps them to effectively use GIS in impactful ways in their scholarship.
---
Consultation and Support Areas
Geospatial Data, Methods, and Tools
Geographic Information Systems
Spatial Analysis
Mapping
---
Recommended Resources
---
About Joshua
My academic background is originally in anthropology, and before joining the University Libraries, I was a researcher involved in several large-scale, international, collaborative projects in the United States and Turkey. It was in this context that I developed some foundational analytical and technical skills in using GIS to address anthropological research questions.
I joined the University Libraries as a staff member in 2014 and contributed to the launch and ongoing development of the Research Commons spaces and services, including geospatial information services. I was attracted by the idea of applying my research skills in a new arena to help advance the great work that faculty and students are doing at Ohio State.
While working at the University Libraries, I pursued a second Master's degree in Geographic Information Science, and I became a faculty librarian in early 2019. I am passionate about applying my research and GIS skills to help OSU scholars across all disciplines answer research questions, solve pressing problems, and make data-driven decisions.
---
Background
MGISc (2018), Department of Geography, Kent State University
MA (2009), Department of Anthropology, The Ohio State University
---
Areas of Interest
GIS and Mapping
Geospatial Data
Social Science Data
Environmental Science Data
Data Literacy
---
Professional Info Links
---
Committees and Service
Inclusivity, Diversity, Equity, Accessibility and Social Justice Committee
Editorial Board, Journal of Map & Geography Libraries
Big Ten Academic Alliance Geospatial Information Network (Co-chair, Collection Development & Education Outreach Committee)
Research Data Access & Preservation Association DEIA Action Committee
---