Digital Preservation Librarian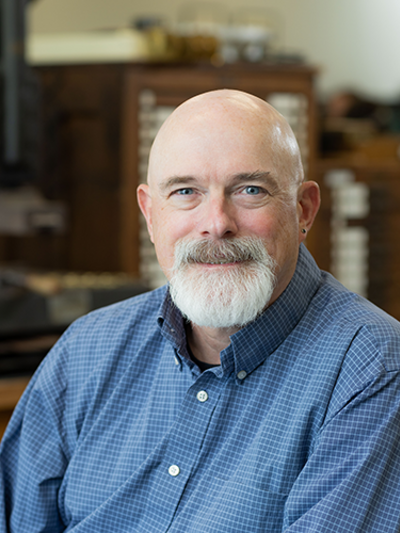 Information Technology
18th Avenue Library
175 W 18th Ave RM 320B Columbus, OH 43210
614-247-2425
noonan.37@osu.edu
noonan.37@osu.edu
Download vCard
Dan, as Ohio State's digital preservation librarian, plays a key role in developing a trusted digital preservation ethos and infrastructure at University Libraries. Ultimately, he works to archive, preserve, and provide access to Ohio State's cool digital stuff.
---
Consultation and Support Areas
Digital archiving
Digital curation
Digital forensics
Digital preservation
Electronic records management
---
Recommended Resources
---
About Dan
Since joining University Libraries, my role has evolved from electronic records manager/archivist to associate professor with tenure as the digital preservation librarian. That path initially included a dual reporting line to the University Archivist and the Office of the Chief Information Officer, in which I provided counsel to academic and administrative offices in electronic records management and preservation best practices. As the position evolved, the perspective became more focused on our Special Collections digital archiving efforts.
In my current role in University Libraries' Information Technology Division, I play a key role in developing a trusted digital preservation ethos and infrastructure by contributing strategy and expertise and providing leadership through close collaboration with faculty, staff, and other leaders within the Libraries and the greater campus community.
Having benefited from the support of various mentors in the library and archives profession, I feel it is important to pay it forward. As such, I have helped promote and support professional development in the larger archival and digital preservation communities both as a Steering Committee Member of the Archive Leadership Institute and as a former adjunct professor for Kent State's MLIS program.
---
Background
Master of Library Service, Rutgers University
Bachelor of Science, Construction Administration, University of Wisconsin-Madison
---
Areas of Interest
Archival leadership
Data curation
Digital archiving and preservation
Electronic records management
---
Professional Info Links
---
Committees and Service
Archives Leadership Institute: Steering Committee (2012 - 2018)
Best Practices Exchange 2019 Program Committee
Big Ten Academic Alliance: Digital Preservation Librarians: Ohio State's Representative (2018 - current)
Digital Library Federation: DLF Forum Program Committee (2017 - 2019)
National Digital Stewardship Alliance (NDSA): Coordinating Committee (2020 - Vice Chair)
National Digital Stewardship Alliance (NDSA): Program Committee (2018 - current)
National Digital Stewardship Alliance (NDSA): Ohio State's Representative (2017 - current)
National Digital Stewardship Alliance (NDSA): Levels of Preservation Revision Workgroup Co-Chair (2018 - 2019)
Society of American Archivists (SAA): Program Committee 2021
Society of American Archivists (SAA): Digital Archives Specialist Instructor (2017 – current)
Society of American Archivists (SAA): Nominating Committee (2018 - 2019)
Society of American Archivists (SAA): Task Force on a Committee for Research/Data and Evaluation (2017 - 2018)
Society of American Archivists (SAA): Electronic Records Section Vice Chair/Chair/Past Chair (2014 - 2017)
Society of American Archivists (SAA): Electronic Records Section Steering Committee (2007 - 2010)
---