Head of Research Services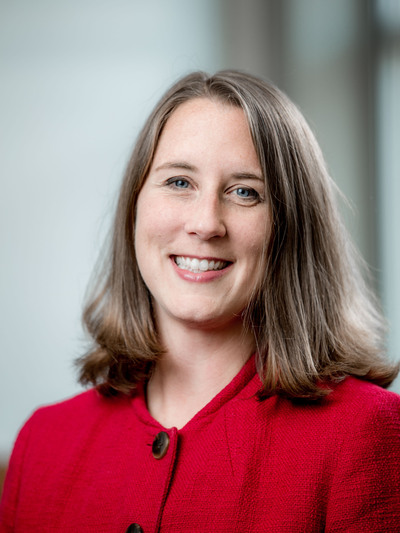 Research and Education
175 W 18th Ave RM 490A Columbus, OH 43210
614-688-1446
longmeier.10@osu.edu
longmeier.10@osu.edu
Download vCard
Standing "O"vation Award Recipient FY20
Reflecting University Libraries' values and advancing its strategic directions
Meris Mandernach Longmeier is the head of Research Services. In this role she develops services for OSU Libraries to support the research endeavors of all faculty, staff, and students at Ohio State. Longmeier sets the vision and oversees the services provided through the Libraries' Research Commons, based in 18th Avenue Library. She supports subject librarians, special collections curators, and other faculty and staff in the libraries to anticipate user needs and brainstorm programs to benefit their research.
---
Consultation and Support Areas
Library research support services
Understanding the research lifecycle
hackathons and other informal learning
---
Recommended Resources
---
About Meris
The driving force in my career is best described as striving to provide access to resources for users in academia. I started my career as a science subject librarian, then I moved onto collection development and collection assessment work, and most recently have moved back into working with users in my role as head of Research Services at Ohio State University Libraries.
My approach to librarianship is founded on providing user-focused services to meet the existing and emerging needs of researchers at The Ohio State University and beyond. As Head of Research Services, I provide leadership for the research services portfolio in University Libraries, which encompasses analysis of the strategic environment for the libraries, of academic program needs, and of changing user behaviors, in order to develop, refine, assess and sustain an evolving program of research services for faculty, researchers and students throughout the university. I lead and develop library faculty and staff through mentoring and planned in-house trainings and speak for University Libraries on issues pertaining to the research services suite.
While in this role I have:
Overseen the creation of the Research Commons program that operates from the 3rd floor of the 18th Avenue Library from idea-stage through implementation and assessment
Created and fostered partnerships with individuals from the Office of Research, the Office of Postdoctoral Affairs, the Office of Undergraduate Research and Creative Inquiry, the Graduate School, the Discovery Themes, the Writing Center, and the Office of Responsible Research Practices.
Regularly presented at orientations, research fairs, or other venues about existing and emerging research services provided by the libraries.
Outside of my library responsibilities I am the co-founder and co-faculty director of OHI/O program (hack.osu.edu).  The OHI/O Program fosters a tech culture at Ohio State and its surrounding communities, ultimately providing students the opportunity to learn and build with real technologies outside of the classroom. Through the platform, OHI/O better connects students to real world problems and opportunities by engaging with the community and industry partners. Through this work I am on an NSF-AISL grant (https://u.osu.edu/colearn/)
---
Background
MS, Library and Information Sciences , Graduate School of Library and Information Science, University of Illinois at Urbana-Champaign
---
Areas of Interest
Research Support Services
User Experience Research
hackathons and other informal learning
---
Professional Info Links
---
Committees and Service
Appointment Promotion and Tenure
Management Committee
American Association for the Advancement of Science Library Advisory Board
American Library Association (ALA) Poster Session Reviewer
Weave: Journal of Library User Experience Peer Reviewer
Internet Reference Services Quarterly Editorial Board Member
---