Affordable Learning Inst Const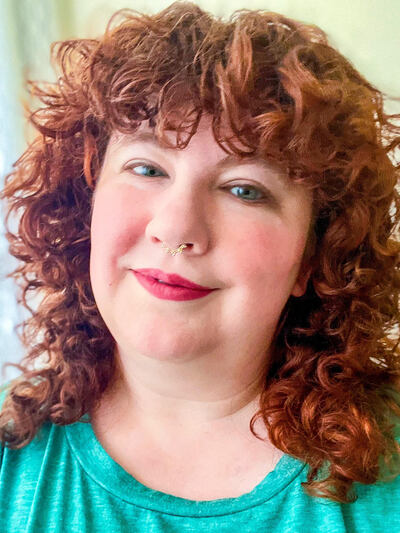 Research and Education
Thompson Library
Thompson Library RM 221 1858 Neil Ave Mall Columbus, OH 43210
larson.581@osu.edu
larson.581@osu.edu
Download vCard
Amanda Larson is the Affordable Learning Instructional Consultant for the Teaching and Learning department at University Libraries. 
---
Consultation and Support Areas
Open Education
Open Educational Resources
Open Pedagogy
Affordable Content Curation
Pressbooks
---
---
About Amanda
Prior to joining Ohio State University Libraries, I was the Open Education Librarian at the Penn State University. While there, I coordinated open and affordable content initiatives across 24 campuses, provided guidance on OER curation, creative commons licensing, and project management. I co-led the Provost-funded Affordable Course Transformation grant initiative and led the Open Textbook Network's Publishing Cooperative pilot at Penn State.
I've been a SPARC Open Education Leadership Fellow, an OpenEd Group Open Educational Resources (OER) Research Fellow, and served as a steering committee member for the Open Textbook Network. I fell in love with Open Education while I worked at UW-Madison in grad school, as an OER Teaching Assistant I worked with faculty creating open textbooks using Pressbooks and helped to build a community of practice with OER practitioners.
I hope to be able to leverage all of these experiences to help make education more affordable at Ohio State. 
My professional interests include open education, open pedagogy, social justice, digital literacy, the ethics around privacy and student data, and open education librarianship.
---
Background
MLIS, iSchool at UW-Madison
MA in Literature, Eastern Michigan University
BA in English, Lourdes University
BA in History, Lourdes University
---