Teaching & Learning Engagement Librarian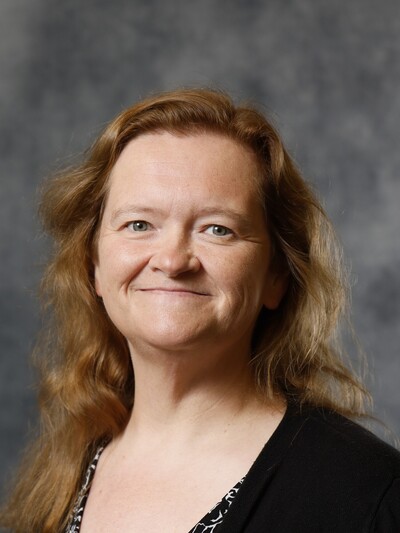 University_Libraries
1858 Neil Ave Mall Columbus, OH 43210-1286
614-688-2911
hammons.73@osu.edu
hammons.73@osu.edu
Download vCard
Jane Hammons is the teaching and learning engagement librarian and an assistant professor at The Ohio State University. As part of the Teaching and Learning department within the University Libraries, her role is to provide programming and resources to support instructor development within the Libraries and across the University. She also provides instructional design support for the fully online, credit-bearing courses offered through the Libraries, as well as teaching two of these courses: Information Search, Evaluation, & Use and Academic Online Research.
---
Consultation and Support Areas
Information Literacy
Instructional design
Faculty Development
---
---
About Jane
I started my professional career working as an instruction librarian, focusing on helping students develop the skills and knowledge needed to be able to effectively find, evaluate, and use information sources.  In this role, I taught hundreds of information literacy instruction sessions in courses in a variety of subject areas, including Art, English, History, Organizational Leadership, Psychology and Social Work. I also taught online, credit bearing courses in information literacy. While completing an additional Master's degree in instructional design, I developed an interest in working directly with instructors to support the integration of information literacy into their courses. At my previous institution, I had the opportunity to design and develop a multi-day institute for faculty, as well as a self-paced online course on information literacy. This work prepared me to take on my current role of teaching and learning engagement librarian in the University Libraries, supporting instructors, both within the Libraries and across the University, in their efforts to design and deliver instruction that will help students to develop their information literacy.
---
Background
M.L.I.S, University of Illinois, Urbana-Champaign
M.S. in Instructional Design, Western Kentucky University
M.A. in History, University of Cincinnati
B.S. in Psychology, Xavier University
---
Committees and Service
Faculty Advisory Council
Teaching and Learning Committee
Discovery to Access Initiative
---