Latin American, Iberian, and Latino/a Studies Librarian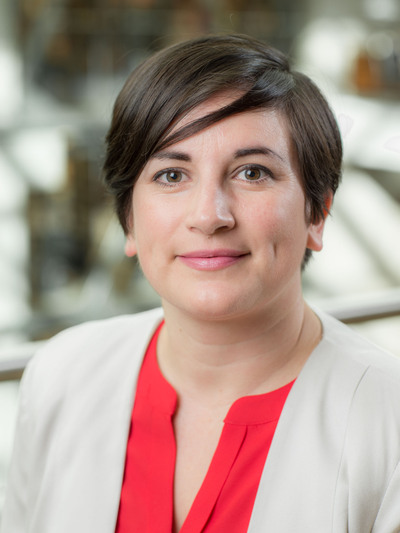 Special Collections and Area Studies
1858 Neil Ave Mall Columbus OH 43210-1286
614-688-1725
espinosadelosmonteros.1@osu.edu
espinosadelosmonteros.1@osu.edu
Download vCard
Pamela Espinosa de los Monteros is the Latin American Studies librarian and an assistant professor at The Ohio State University. Espinosa de los Monteros provides reference and research consultations on Spanish, Portuguese, Latin American Studies, and international resources for students, faculty, staff, visiting scholars, and the public. She is library liaison to the Department of the Spanish and Portuguese, Center for Latin American Studies, and the Latino/a Studies Program and works with other departments and divisions on interdisciplinary efforts.
---
Consultation and Support Areas
Latin American Languages, Literature and Culture
Spanish Language and Literature
---
Recommended Resources
---
About Pamela
The majority of my career before becoming a librarian was spent in business administration and non-profit development. It wasn't until I was completing a Fulbright Fellowship in Mexico City helping researchers overcome challenges in cross-cultural information exchange that I realized how librarians facilitate access to global information resources. I saw an opportunity to combine my passion for Latin America with helping people overcome barriers to global information access from and about Latin America.
As a bilingual/bicultural information professional, I facilitate access to global information resources from and about Latin America in support of interdisciplinary research, scholarship, and education. My work supports cross-cultural information exchange for researchers, students, and lifelong learners through:
Strategic collection development and maintenance of multi-format Spanish language collections leading to expanded information resources serving adults, youth, and children.
Instruction, course design, and collaborative efforts to internationalize curriculum.
International programs, projects, services, and events that advance the understanding of Latin America.
---
Background
Master of Library & Information Science (MLIS), Syracuse University
Interdisciplinary Humanities, University of San Diego
---
Areas of Interest
International research in Latin America
Internationalization of the curriculum
Community-led outreach and events
---
Committees and Service
Inclusivity, Diversity, Equity, Accessibility and Social Justice Committee
---