Mid East & Islamic Studies Lib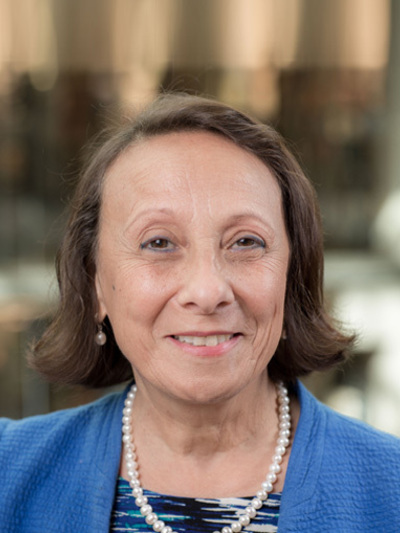 Special Collections and Area Studies
1858 Neil Ave Mall Columbus OH 43210-1286
614-247-7456
el-sherbini.1@osu.edu
el-sherbini.1@osu.edu
Download vCard
Magda El-Sherbini is the Middle East and Islamic Studies librarian and a professor at The Ohio State University. El-Sherbini provides subject-specific library services for the Department of Near Eastern Languages and Cultures,and Middle East Studies Center faculty and students, including collection management, consultation, instruction, and assessment. She is primary liaison to and actively develops professional relationships with faculty, students and staff in the department and center, and works campus-wide to support interdisciplinary initiatives.
---
Consultation and Support Areas
Hindi
Islamic Studies
Near Eastern Languages and Culture
Persian Language and Literature
Turkish
Arabic Langauge and Literature
Islamic Studies
Near Eastern Languages and Culture
Persian Langauge and Literature
Turkish Langauge and Literature
---
About Magda
I joined the University Libraries faculty initially as a Middle East cataloger. In this role, I published articles on Najib Mahfuz and terrorism. Soon after, I was appointed to the position of vice-president, president, and program chair of the Middle East Library Association. My career path led me to assume management positions in the OSUL and I eventually became Head, Collection Description and Access, the Technical Services Division at the OSUL.
The knowledge of metadata gained through years of cataloging and management led to my publication: Recourse Description and Access, a monograph awarded the prestigious American Library Association, ALCTS Outstanding Publication Award in 2014.
My interest in Middle East issues, led to designing two first year seminars including Women in Islam and the Image of Arabs in Western Media. My exploration in the area of improving access to Arabic script resources resulted in two Fulbright Grants awarded in 2010 and 2016. These opportunities enabled me to conduct research on Arabic subject authority files in Egypt and Kuwait. As a result of this collaborative effort to internationalize access to the library catalog, users can gain access to our collections by conducting subject searches in several non-Roman scripts.
As the Middle East Librarian I engage in strategic collection development to support curriculum, maintain contacts with faculty and students by offering classes on library resources, and organize cultural events that help advance the understanding of Middle East and global issues.
---
Background
M.L.S., School of Library and Information Science, Catholic University of America, USA
Bachelor of Arts, Library Science, Cairo University, Egypt
The Eastern Consortium Certificate for Persian: Foreign language. NELC-OSU
---
Areas of Interest
Metadata and Resource Description and Access
Women's issues in Islam
Middle East culture and politics
Digital humanities and preservation
International, research, education and exchange programs
---
Professional Info Links
---
Committees and Service
Management Committee
Training Committee
ALA International Relations Committee-Near East and South Asia Subcommittee, Chair, Member (2016-present)
ALA (ALCTS)CaMMS Faceted Subject Access Interest Group, Co-Chair (2016-present)
Ohio State University Fulbright Council, Member (2016-present)
---