Acq & Discovery Strategist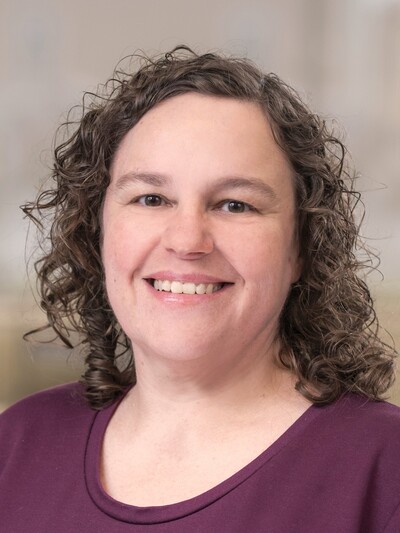 Content and Access
Kinnear Rd, 1165
1165 Kinnear Rd RM 120F Columbus, OH 43212
614-247-0015
boyd.402@osu.edu
boyd.402@osu.edu
Download vCard
Standing "O"vation Award Recipient FY20
Reflecting University Libraries' values and advancing its strategic directions
Morag Boyd is the acquisitions and discovery strategist for The Ohio State University Libraries. She leads a program with responsibility for content ordering, receiving, licensing and negotiation, bibliographic description, metadata creation and management, access management for electronic resources, and arrangement and description of special collections content. In short, Morag provides vision and direction to a large team charged with making content available to researchers.
---
---
About Morag
I joined University Libraries in 2007, and since then have held a several position, all of which had the goal of acquiring, managing, and organizing library collections. Initially focused on special collections, I have led efforts to improve access to physical and digital collections, including leading software implementations and workflow improvements. Appointed to my current position in 2017, I am now leading the Libraries' technical services to create a user-centered experience of seamless discovery, access, and delivery of library resources.
Since I began my professional career as at cataloger at Illinois State University, the focus of my work has been to connect users with the information that they need. I also developed an interest in staff training and continuing education for library personnel. I am a frequent instructor of workshops and online continuing education for library staff, and taught as an adjunct faculty member in the Kent State University School of Information for many years.
As an associate professor, I am active in professional organizations and scholarship. I am a member American Library Association, serving on committees in the Association for Library Collections and Technical Services (ALCTS). I have a particular interest in contributing to library standards, most recently as a member of the ACRL Rare Books and Manuscripts task force developing policy statements for cataloging special collections materials using RDA.
---
Background
M.S., Library and Information Science, University of Illinois
M.A, Global Politics and Cultures, Illinois State University
B.A., Anthropology, Oberlin College
---
Areas of Interest
Cataloging
Metadata
Acquisitions
Process improvement
---
Committees and Service
Faculty Advisory Council
Management Committee
OhioLINK Database Improvement and Discoverability (DIAD) Policy Team
Big Ten Academic Alliance Library Technical Services Strategy
ALCTS Organization & Bylaws Committee
---