Digital Humanities Librarian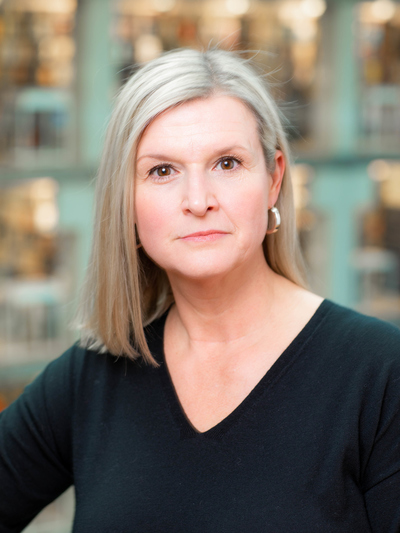 Research and Education
18th Avenue Library
175 W 18th Ave RM 490D Columbus, OH 43210
614-292-0849
bonds.19@osu.edu
bonds.19@osu.edu
Download vCard
E. Leigh Bonds is the digital humanities librarian and an assistant professor at The Ohio State University. Bonds supports the campus digital humanities network, consulting with faculty and graduate students on research and curricula, collaborating on projects, and coordinating learning opportunities for digital methods and tools.
---
---
About Leigh
As an English major, I learned to consider the breadth of the cultural landscape when interpreting text. The search for literary understanding often led down the intertwining paths of art, music, religion, history, theatre, and dance—each providing insights to enhance analysis. Those paths expanded in graduate school and interwove throughout the pages of my dissertation. For me, literary study has always been multidisciplinary and obliges researchers to follow those intertwining paths to discoveries: therein lies its appeal. It's no surprise, therefore, to find myself supporting the use of emerging research methods and tools in the humanities and arts. My academic training grounds my understanding of multidisciplinary research, enabling me to better consult and collaborate with researchers. My appreciation of discoveries, however, vests my interest in fostering innovative exploration.
Filling this support role as the digital research services librarian for the humanities at Case Western Reserve University's Kelvin Smith Library, I learned just how seamlessly my academic training transferred to librarianship. Now, as the digital humanities librarian at University Libraries, I continue to focus on supporting digital/computational humanists—as researchers, as teachers, as a community. Every day brings a new idea, a new challenge, a new collaboration, a new opportunity to venture down those intertwining, multidisciplinary paths—searching, exploring, discovering. Therein lies my role's appeal.
---
Background
Ph.D., English Literature, Texas Tech University
M.A. with Honors, English, Austin Peay State University
B.A., English, Austin Peay State University
---
Committees and Service
Faculty Advisory Council
Inclusivity, Diversity, Equity, Accessibility and Social Justice Committee
Chair Elect, Big Ten Academic Alliance Digital Humanities Committee
Co-coordinator, Digital Library Federation Digital Scholarship Working Group
---