18th Ave Library Operation Mgr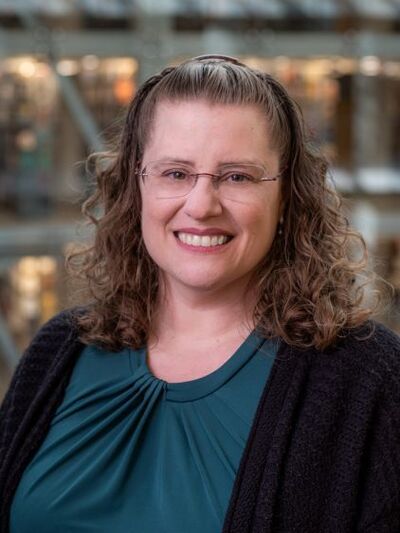 Research and Education
18th Avenue Library
175 W 18th Ave RM 004 Columbus, OH 43210
614-292-6522
andersen.43@osu.edu
andersen.43@osu.edu
Download vCard
As the 18th Avenue Library Operations Manager and Circulation Coordinator at University Libraries, Lila Andersen ensure continuous operation of several library buildings and services in order to ensure researchers, students, and lifelong learners can access the right materials, services, and resources at the right time.
---
---
About Lila
When I started working for University Libraries in 1993 as a student employee at Thompson Library's Circulation desk, I didn't realize I was starting a journey that would challenge, position me to grow professionally, and allow me to build some of my most meaningful relationships.
Since starting, I've taken on progressively challenging roles. I've developed many valuable personal relationships with current and former colleagues, which has been one of the most rewarding aspects of being part of University Libraries. These relationships have helped me learn the value of mentoring, developing a leadership style that feels authentic to me, and creating a work culture rooted in trust, camaraderie, and growth.
The diverse roles I've held prepared me for the unpredictability of managing day-to-day operations for the only 24/7 OSUL facility as the Operations and Circulation Manager for 18th Avenue Library. It has been the continuous challenges, changes, and opportunities that motivate me to continue my journey with University Libraries.
---
Committees and Service
Inclusivity, Diversity, Equity, Accessibility and Social Justice Committee
Management Committee
---