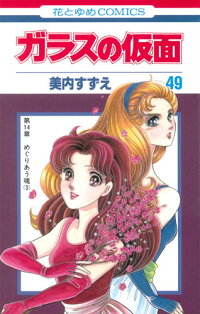 Although Miuchi Suzue published other works, such as Amaterasu, she is best known for Garasu no Kamen (Glass Mask), a gripping story of Kitajima Maya's struggles as she achieves success in the theatrical world, told through 49 volumes published since 1976.
It has been the basis for TV dramas and anime productions.
Her publisher, Hakusensha, now offers open access to the first volume online, convinced that readers will be so captivated by the story that they will want to purchase the rest of the volumes!
Note: This is one of a series of posts related to the exhibit: World of Shojo Manga: Mirrors of Girls' Desires (March 28 – July 5).