Woot!  The Columbus  Museum of Art is offering FREE ADMISSION to all exhibits on Friday night from 7pm-midnight for all OSU affiliated patrons.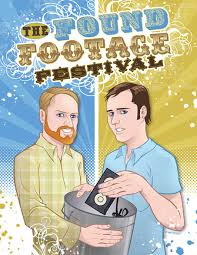 Found Footage Festival makes a stop at the Drexel in Bexley Friday night with 2 showings at 7:30pm and 9:30pm.  According to the official website the video collection of garage sale and thrift store finds was begun by the finding of a gem entitled Inside and Outside Custodial Duties in a McDonald's breakroom.
Don't bother eating breakfast on Saturday because at 1:30pm a taco extravaganza shall begin!  Four West Side taquerias will be participating in a kind of road-rally for the belly as visitors are invited to patronize all tasty venues in 1 afternoon.  http://www.tacotruckscolumbus.com
Get ready to be offended!  The morally-questionable yet hilariously-clever 1980′s  punk band The Meatmen play at Bernie's Saturday night at 9pm.  Hopefully you won't end up with the song Crippled Children Suck in your head for the next week.
Have a good one!  Gretchen